Jake Gyllenhaal Faces Off Against Jake Gyllenhaal in the 'Enemy' Trailer
Are two Jake Gyllenhaals really better than one? Not according to the trailer for his latest movie, the psychological thriller Enemy. In the film, which reunites him with his Prisoners director Denis Villeneuve, Gyllenhaal plays Adam Bell, a mild-mannered college professor who discovers, while watching a movie one night, that there is a man out there who looks exactly like him. The doppelganger's name is Anthony Saint Claire, and Adam does everything he can to investigate who he is and why they look so much alike. Of course, once he does start to unravel the mystery, he'll probably wish that he left it alone in the first place. Enemy also stars Melanie Laurent, Sarah Gadon and Isabella Rossellini as Adam's mother.
Gyllenhaal's performance in Prisoners earned him a great deal of accolades from critics, and there was even some early awards buzz, so it makes sense for him and Villeneuve to team up for his next foray into the thriller genre. Based on the trailer, it seems like Enemy will make it difficult to determine what's real and what's imagined – things seem to veer in a Donnie Darko-style direction towards the end of the trailer, which means that it could all be the result of hallucinations – as well as adding an extra level of suspicion to the supporting players. There's a great deal of emphasis placed on Rossellini and Gadon's characters, which seems to give off the impression that either one of them might know more than we think.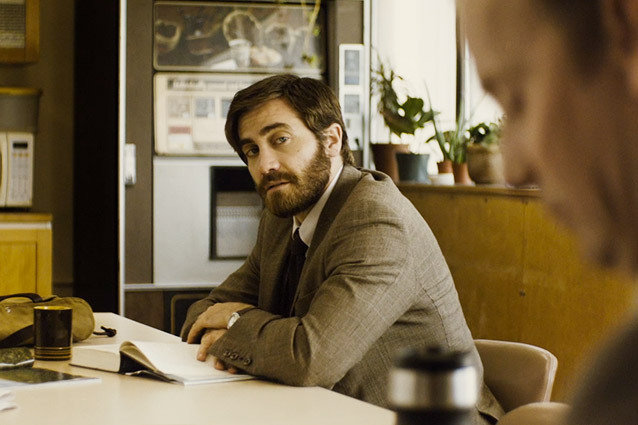 A24
Even in the trailer, it seems like Gyllenhaal is doing a good job of making Adam and Anthony distinct characters. Adam is more nervous and hesitant, whereas Anthony seems a lot more menacing and suspicious. The "evil twin" trope is nothing new, nor is a character imagining an alter ego for themselves, so a great deal of the success of Enemy will depend on the twist that is used to explain the existence of the doppelgangers. Even if Gyllenhaal's performance is a good as the trailer makes it seem, this is the kind of film that relies entirely on suspense and surprise, and so without a solid story, the whole thing could fall apart. 
Enemy is only Villeneuve's second English-language feature, but if it gets enough attention, it might be the film to help break him into Hollywood. Prisoners had a great deal of talent, and decent reviews, but it was relatively forgotten once Oscar season kicked off properly. This film might be the smaller of the two, but its more intimate nature and psychological themes makes it more interesting. If Gyllenhaal manages to draw some positive attention with his performance, it could be enough to help push Villeneuve into the Hollywood mainstream. 
Enemy will be released in theaters on March 14, and on VOD February 6.