'Enough Said' Is the Romantic Comedy Audiences Deserve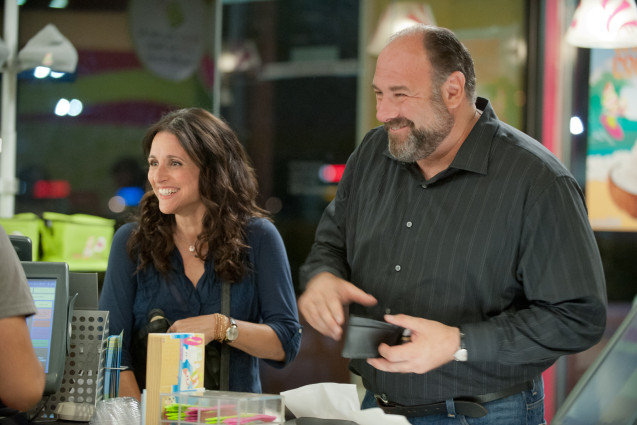 Fox Searchlight
Over the past few years, there have been a great deal of conversations and think pieces dedicated to the "death" of the romantic comedy as a genre. Every time a major studio rom-com fails to impress at the box office, the discussion is rehashed once more, and critics again come to the conclusion that nobody is interested in your standard "two good looking people fall in love after snarking at each other for two hours and an unrealistic and clichèd grand gesture" fare. But the reason that audiences have moved on from those previous box office staples isn't that the rom-com is dead, it's simply that audiences have realized that they deserve something better, something smarter. Something a lot like Enough Said. 
Nicole Holofcener's latest film wasn't marketed like your traditional rom-com, and instead targeted a more mature audience, which may have been why so many people missed out on the bittersweet charm that made the film so funny and enjoyable. Starting on February 11, Redbox Instant by Verizon is offering Enough Said for rental — conveniently, just in time for Valentine's Day. Enough Said follows Eva (Julia Louis-Dreyfus), a massage therapist, who bonds with Albert (James Gandolfini) over a similar sense of humor and their daughters' impending departures for college. However, Eva's newest client and friend Marianne (Catherine Keener) is Albert's ex-wife, who uses their appointments together to vent about all of the ways that he drove her crazy, which begins to color the way Eva views her new relationship. 
What makes Enough Said so appealing as a rom-com is how real and relatable it is. There are no grand gestures, or long, romantic speeches bolstered by swelling background music. Instead of a candlelit dinner followed by a moonlit stroll, Albert and Eva share bagels and mimosas before having their first kiss on his back stoop. Gandolfini doesn't look like the typical romantic lead, a fact that the script acknowledges, but that's not what makes Albert attractive. It's his laid-back charm, his wit and his intelligence that makes him so enticing to both Eva and the audience. For her part, Eva's not the standard "nearly flawless, learning to let go and embrace love" rom-com heroine. She's neurotic and awkward, unable to separate Marianne's disdain of Albert from the man she finds herself surprisingly happy with. She's flawed, but trying, and when her relationship with Albert is tested, the hurdles aren't effortlessly swept to the side in favor of a neat resolution.
It's not as if Enough Said doesn't have any standard rom-com tropes, but they're handled in a way that feels grounded in realism, and, most importantly, doesn't pander to the audience. The comedy comes from the way the characters approach conflicts and attempt to rescue themselves from absurd situations, rather than from slapstick-y humor designed to force the romantic leads together. The humor works so well because it feels so relatable — who hasn't contemplated hiding behind a bush to avoid an awkward conversation? — and it proves that rom coms can be successful and can appeal to audiences if they're approached with wit and grounded in something solid. Enough Said may not have been marketed as a rom com, but it is a perfect example of the rom coms that audiences deserve. All of its heart and charm comes from the fact that moviegoers will be able to see themselves in these characters and situations, and because it doesn't feel the need to dumb itself down in order to deliver a charming love story. If studios and filmmakers want to revive the genre, they need look no further than Enough Said for a guide to a better rom-com. 
Enough Said is just one of the many films worth catching up on that will be available through Redbox Instant starting in February. Check out the full list, below: 
At the Kiosk… 
Closed Circuit (available 2/4)
Escape Plan (available 2/4)
Runner Runner (available 2/4)
Carrie (available 2/11)
Ender's Game (available 2/11)
Enough Said (available 2/11)
Riddick (available 2/11)
All is Lost (available 2/11)
Machete Kills (available 2/18)
Thor: The Dark World (available 2/25)
Nebraska (available 2/25)
Available to stream or rent via Redbox Instant…
Dallas Buyers Club (available 2/4)
Free Birds (available 2/4)
About Time (available 2/4)
Best Man Holiday (available 2/11)
Gravity (available 2/25)
Clean Guys of Comedy
Tyler Perry's Temptation
Rocky 1-5