Ari Gold Saves 'Entourage'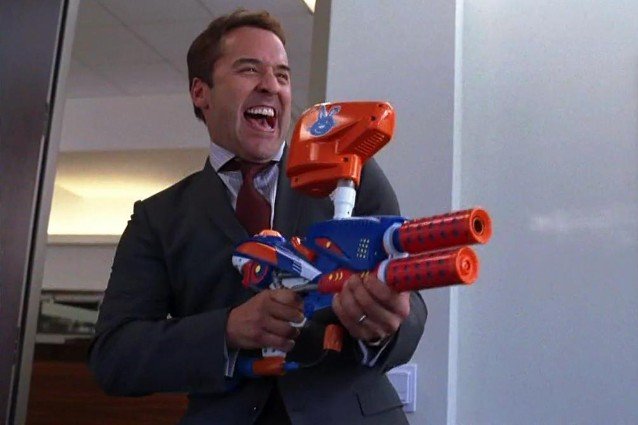 HBO
"Call me Helen Keller because I'm a f**king miracle worker."
Does this sound like anyone you know? If you guessed Kenny Powers from EastBound and Down, you're very, very, very wrong. For those of you who guessed Ari Gold from Entourage, correct! The group of friends are together again and slated to start production on the Entourage movie.
There have been rumors that this movie was going into production for quite some time now. The reason for the delay? The real life Ari Gold, Jeremy Piven, began with a larger deal than the other actors, Kevin Connolly, Jerry Ferrara, Adrian Grenier, and Kevin Dillon. It seems that the deal has been settled and everyone has kissed and made up.
To express our excitement we have collected a few of Ari Gold's best and worst one liners. Read on — but beware, they are sure to offend!
"Nobody's happy in this town except for the losers. Look at me, I'm miserable, and I'm rich."
"Vinnie, when you get married you realize that a wife is like a herpes sore. She comes and goes when and where she pleases."
Quite possibly the most beneficial life lesson Ari Gold has taught us, "Well, life isn't fair. So don't f**king cry about it."