Eva Mendez Needs to Step Up the Mothering in 'Girl in Progress' Trailer
In December, America was lucky enough to receive the gift of Young Adult: Diablo Cody's intriguingly dark story of a narcissistic thirty-something who never developed emotionally beyond her self-absorbed, destructive seventeen-year-old state of being. Star Charlize Theron wreaks her havoc in the movie on her ex-boyfriend, her new friend, and her poor dog Dolce. Now, imagine if she had a kid: stakes immediately skyrocket. That seems to be what we're getting in Girl in Progress.
Eva Mendes plays a suspended-adolescence type who is "raising" a teenaged daughter on her own. As we can see in the below trailer, there's a lot more of her daughter (Cierra Ramirez) taking care of her than the other way around. The film pledges a story about both young women coming into their own, despite the struggles of being responsible for one another. 
Girl in Progress also stars Matthew Modine and Patricia Arquette, and is directed by Patricia Riggen. The film opens Apr. 27.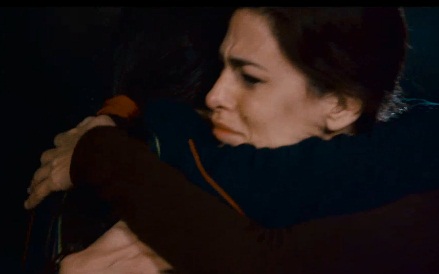 Source: Yahoo