Every Time a Bell Rings, 'It's A Wonderful Life' Gets a Blu-Ray Release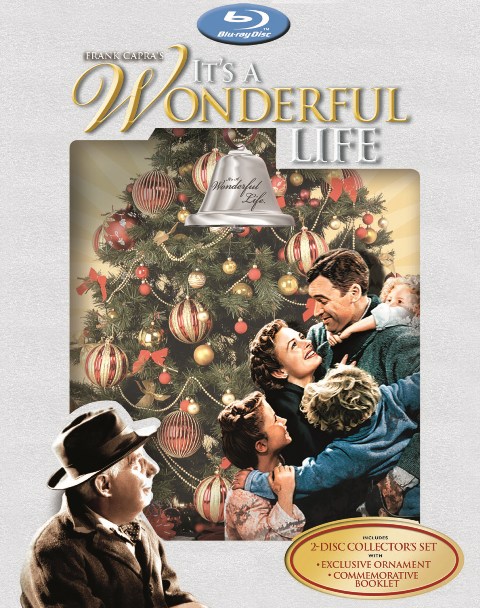 It's A Wonderful Life is one of the top five classic-est movies ever made, so it's about time it got its Blu-Ray release. Griping about how they just don't make movies as charming as Frank Capra's Christmastime anecdote on loving life anymore would warrant me a curmudgeonly status deserving of a host body more than thrice my age. Nevertheless, I will sing the praises of the story of George Bailey and of the movie's new Blu-Ray package with pride.
Included in the Blue-Ray set along with the film in high-definition are two special features: the original theatrical trailer for the film (also in high definition), and a "Making Of It's a Wonderful Life" documentary featurette hosted by Tom Bosley. Available with the package is a bell Christmas ornament and a commemorative booklet.
The package will be available on November 1st.