EXCLUSIVE: 'CBGB' Movie Thoughts From Someone Who Was There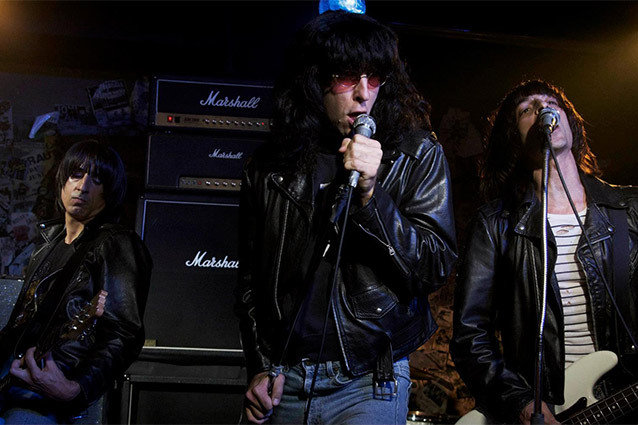 Rampart Films
Jahn Xavier was on the CBGB scene from the time he was a teen, becoming the boyish-looking bassist for Richard Hell & The Voidoids at the age of 16, and subsequently leading another Sire Records act, The Nitecaps. Xavier — who happens to have just released his belated-but-excellent solo debut, Yes, You — sets the record straight on the home runs and foul balls hit by the new CBGB movie in this Hollywood.com exclusive. "Overall, my feelings about the movie are overwhelmingly positive," Xavier allows. "It's a movie, a cartoon depiction of a moment in time. I am sure that Hemingway's friends would quibble with his depictions of the time they spent together, and this was our version of Paris in the 1920s, so there will never be a reckoning that satisfies all the people involved in that family. It is wonderful to see Hilly Krystal get his due. In this era of blockbuster car crashes, zombies, and explosions, it is nice to see a truly human hero as the focus of a Hollywood movie."
The Women
With the exception of the Lisa Krystal character, there are no women present! The place was run by women: Liz Kurtzman, Deerfrance — she was the first doorperson — Barbara DeMartis, and so many others. Especially Karen Krystal. This, to me, is the most egregious misstep. Karen Krystal, Hilly's ex-wife, was the financially responsible person, and it's a shame she was not depicted. She was the holder of the liquor license — Hilly couldn't get one due to old criminal convictions.
The Terminology
We never referred to ourselves as "punks" or "punk rockers". That was the name of a magazine. If you called someone a "punk" it was still an insult.
The Interior
The walls were not covered with posters and stickers until the 1980s. The bathrooms were not as dirty as depicted, at least not in the late '70s. They show people having sex in the men's room. False. All sex took place in the ladies room.
The Bands
The Ramones were playing at CBGB long before Blondie or Talking Heads, though they come along last in the film. The Dead Boys are shown without integral member Jeff Magnum. I understand that he was still in Cleveland on their first trip here, but sheesh. His bass is in the Rock and Roll Hall of Fame. He was one-fifth of that band, and why he's not shown is beyond me. The Police never auditioned at CBs. They already had an album out by the time they played there.
The Nudity
Genya Ravan does not flash her t-ts once in the movie. That is not the Genya I knew.