Exclusive: Inspiring, Explosive 'Machine Gun Preacher' TV Spot
If the new TV spot for Machine Gun Preacher is any indication, star Gerard Butler has combined his two greatest abilities—dramatic intensity and action star heroism—into a singular character. The movie tells the true story of Sam Childers, who went from drug dealing biker gang member to God-inspired freedom fighter. Childers traveled to Sudan where he fought back against kidnappers looking to turn children into soldiers.
Watch the short trailer below, which features the empowering sounds of Soulsavers' "Revival" as well as a few choice shots of Butler delivering. Machine Gun Preacher hits limited theaters this weekend.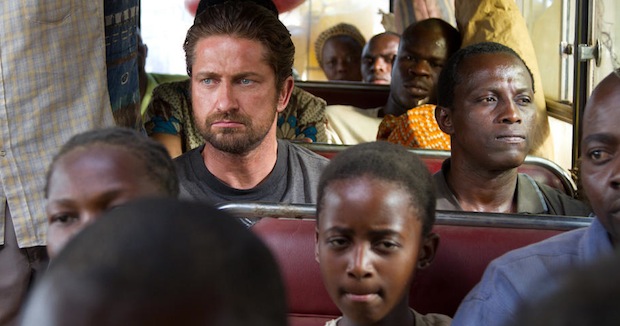 You can contact Matt Patches directly on Twitter @misterpatches and remember to follow@Hollywood_com!