Exclusive 'Jack and Jill' Clip: Adam Sandler Jumps Rope with Him(Her)self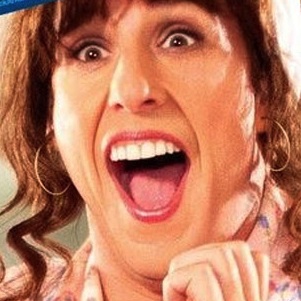 With next week's Jack and Jill, Adam Sandler joins an elite club of actors: Jeremy Irons (Dead Ringers), Margot Kidder (Sisters)…Lindsay Lohan (The Parent Trap). Thespians who've conquered the difficult task of simultaneously playing two characters, twins, who interact with one another throughout the picture.
While we're not sure which Jack and Jill challenge was more difficult for Sandler, sharing screentime with himself or the legendary Al Pacino (who co-stars in the film), scenes like the one below look none too easy. The technical aspects, the actor's interactions, the jump roping…
Check out this exclusive look at Jack and Jill, a scene in which Sandler's brother and sister pair perform a double dutch routine, and try to figure out how they pulled it off.