Exclusive: Jason Statham Counts His Money in '13' Clip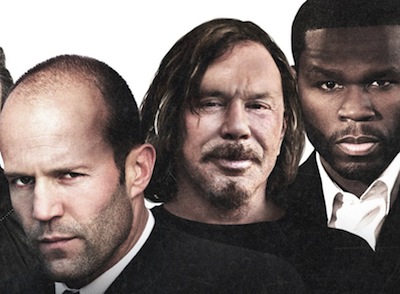 I wonder if there's ever been a moment in Jason Statham's where he has not been the toughest guy in the room. Even when he's counting money he scares the crap out of me!
In this exclusive clip from his new movie 13 (which co-stars Mickey Rourke, 50 Cent, Sam Reilly, Ray Winstone, Alexander Skarsgard and Michael Shannon), Statham's character Jasper proves just how intimidating he can be. Punches aren't thrown, kicks aren't…kicked. It's just Statham starring down his prey. Acting!
13 opens in theaters October 28 and on VOD November 8.