Exclusive 'Ruby Sparks' Poster Variants and How to Win Big Making Your Own

Ever wanted to get into the poster art business? Well, now you can.
Thanks to the people at Fox Searchlight, you have a chance to make your very own one-sheet for the upcoming film Ruby Sparks, the latest from the Academy Award-winning directors of Little Miss Sunshine. The rules are simple: make a poster. That's it. Let your imagination run wild. And if you need any, Fox has even provided a few handy images to get your brain juices flowing (you can find them over at the contest's official Tumblr page).
Even more helpful than provided sketches and photos is the core content of Ruby Sparks: one artists quest to bring his creation alive. Writer Calvin (Paul Dano) one days conjures up a real version of his character Ruby (Zoe Kazan), simply by willing her into existence. Who knows what might happen when you illustrate her with your Photoshop powers.
Ruby Sparks opens in limited release on July 25. To submit a poster, head over to the Tumblr. And if you need a little inspiration, check out the official site and the below exclusive poster set, featuring variants much like the ones you're about to create!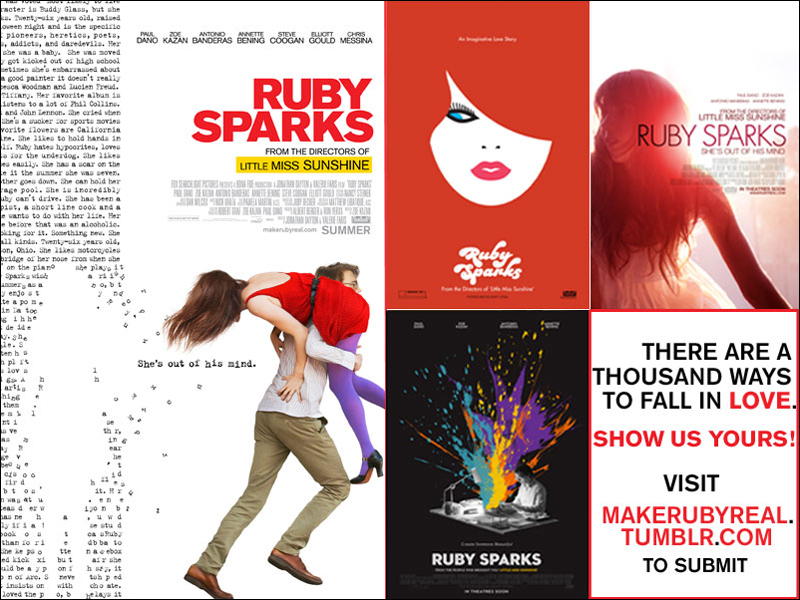 ="font-style:>
More:
Summer Movie Alternatives: It's Not Just Comic Book Action Blockbusters
'Being Flynn' Author Left Me Creepy Notes, Says Star Paul Dano