Exclusive: Shakespeare Goes to War in New 'Coriolanus' Promo Images
In his directorial debut Coriolanus, Ralph Fiennes takes your old, high school Shakespeare text and blows them up with a tank. Metaphorically.
Fiennes reinterprets Shakespeare's famous political thriller with the visual style of The Hurt Locker, transplanting the action into a modern city under the cloud of war. The result is a gritty, terrifying piece of drama, a platform for Fiennes, who also stars as the titular warmonger, to ferociously claw his way through the material.
We're happy to debut two promo images for the Coriolanus (opening wide on Friday) that do justice to the intensity of the film. Big and bold, these posters give you a sense of what to expect from Fiennes first outing—an in-your-face experience with all the dramatic gravitas you'd expect from the Bard.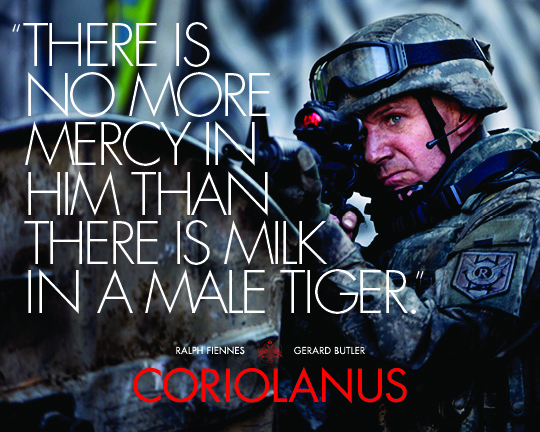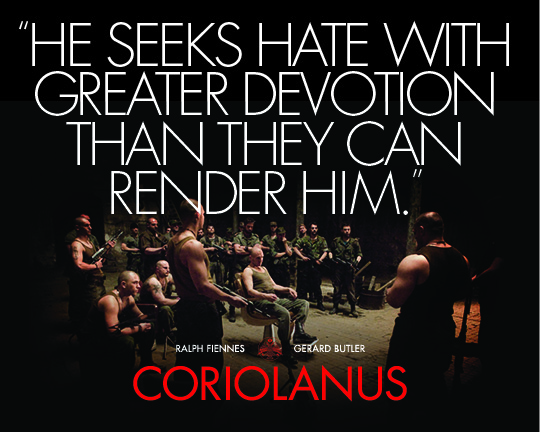 ="font-style:>