'Expendables 2': No Character Left Behind — POSTERS
For most movies, bombarding audiences with countless character posters rarely makes sense — the only way you're going to care about the faces on display is after you see the movie!
But The Expendables 2 is a different story. The movie's all about familiarity, action stars of yesteryears and now colliding into one behemoth of a summer blockbuster. If you're unsure of the movie's potential, thanks to a cast that's been considerably amped up since the first installment, take a peak at this gallery of newly released character one-sheets. Whether you favor the old school heroes like Schwarzenegger and Stallone, or are anxious to see them rub shoulders with the hot new things like Jason Statham and Liam Hemsworth, there's something for you among the Dirty Dozen.
Click the image to check out all the posters!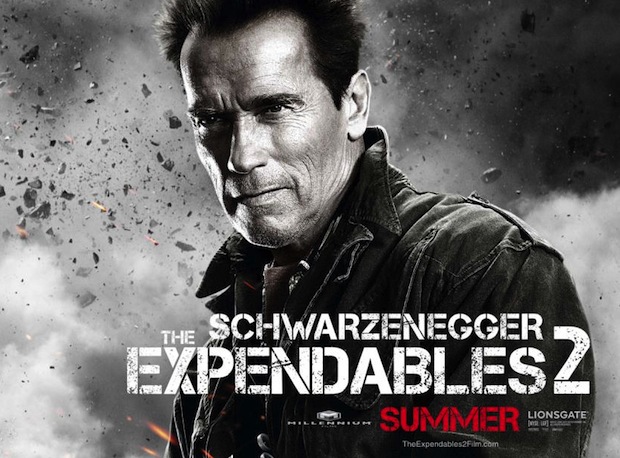 Find Matt Patches directly on Twitter @misterpatches and remember to follow @Hollywood_com!
[ComingSoon, Fandango, MTV, AICN, Moviefone, CinemaBlend, Yahoo, Collider, HitFix, IGN, Joblo]
More:
Bruce Willis Demands Payback in 'Expendables 2' Teaser Trailer
Chuck Norris Forces 'Expendables 2' to Clean Up Its Language for a PG-13 Rating
Mickey Rourke Opts Out of 'Expendables 2,' In for 'Seven Psychopaths'