F. Gary Gray Top Candidate to Direct 'Kane and Lynch'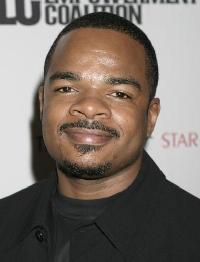 F. Gary Gray is reportedly in talks with Nu Image/Millennium Films to direct Kane and Lynch, a video game adaptation to star Bruce Willis and Jamie Foxx.  No official offer has yet been made to the director of such hit-and-miss fare as Friday (hit), The Italian Job (hit), and Be Cool (miss), but Gray is considered to be at the top of Millennium's shortlist for the project, which also reportedly includes Wayne Kramer (The Cooler) and Roger Donaldson (The Bank Job).
Lionsgate is set to distribute the adaptation, which follows Adam "Kane" Marcus (Willis), a death row inmate who is sprung from prison by his former team of mercenaries, who then threaten to execute his kidnapped wife and daughter if he doesn't retrieve a stolen treasure for them.  As he travels from Los Angeles to Japan and Cuba, Kane must eventually join forces with Lynch (Foxx), a sociopathic killer also involved in the escape, who has been recruited by the mercenary team to keep an eye on Kane.
It will be interesting to see what the studio and the more-than-capable F. Gary Gray are able to do with the Kane and Lynch source material; I don't know that the video game's rather linear plot line will lend itself to a particularly engaging movie, although this would not be the first time we've been sold mindless violence as entertainment.  Regardless, Heat Vision reports that Kane and Lynch is a "top priority" for Millennium – producers Daniel Alter, Adrian Askarieh, and Bruce and brother David Willis acted quickly to find a replacement director when stunt coordinator Simon Crane walked away from directing the project in May due to creative differences.
Filming is set to begin this summer, with an expected release date in 2011.
Source: Hollywood Reporter