Fantasy Casting 'RuPaul's Drag Race' Hollywood Remix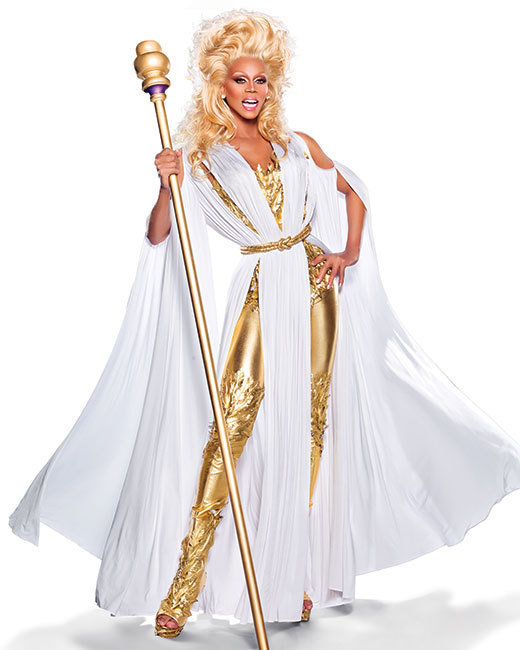 Logo
They say imitation is the sincerest form of flattery. But why imitate when you can innovate? First, America's Next Drag Superstar Jinkx Monsoon and Ivy Winters created this legendary fantasy recasting of Death Becomes Her. Then Willam Belli appeared in this gay YouTube spoof, "Rambo, But Gay."
That got the gears turning. What other movies could use a little bit of charisma, uniqueness, nerve and talent? Here are 10 movies with biological women that could use the full drag race treatment. 
10. DreamGirls – This had to be on the list. Latrice Royale is is large, in charge, chunky, yet funky. She's bold and beautiful so she is a clear fit to play Effie White. Dancing queen Milan is the perfect fit to play sensitive Lorrell Robinson. Tyra Sanchez fancies herself Beyoncé, but she can't sing. So Deena Jones would have to be played by the America's first drag superstar, BeBe Zahara Benet. 
9. Steel Magnolias  – Queen Latifah made an African American version of the popular film. Couldn't it be possible to have an all Puerto Rican version? Imagine maternal Nina Flowers instead of Sally Field, spunky Carmen Carrera instead of Julia Roberts, Jessica Wild instead of mousy Daryl Hannah, Alexis Mateo and her breast plate instead of Dolly Parton, Madam LaQueer in Olympia Dukakis' role and finally Yara Sophia giving you Shirley MacLaine realness. 
8. Whatever Happened to Baby Jane? – They may be old friends, but, Chad Michaels and Shannel would be great at playing feuding sisters Jane (Betty Davis) and Blanche (Joan Crawford). 
7. The Craft – There has to be a spooktacular choice for Sharon Needles and Rulaskatox. When innocent Sara (Sharon Needles) moves to town she meets three witches, (Alaska, Detox and Roxxxy Andrews). What follows is black magic, black clothes and really heavy eyeliner.  
6. Bring it On: All or Nothing – These queens are most likely to go direct-to-video.  But their feud did make the fifth season of the show very entertaining.  When Alyssa Edwards family moves and enrolls her in public school she has to join the cheerleading squad run by Coco Montrese. Expect plenty of reading! 
5. Mean Girls – When Tatianna moves to a new town she gets on the radar of The Heathers (Raja, Manila Luzon and Delta Work). Her friends Shangela and Stacy Layne Matthews convince her to play both sides and take them down. 
4. Big Business – Manila Luzon and Jujubee play two sets of twins in a remake of this Bette Midler and Lily Tomlin Classic. 
3. Nine to Five – Pandora Boxx plays spunky Doralee Rhodes (Parton), Ivy Winters plays sweet-as-pie Judy Bernley (Jane Fonda) and Raven plays snarky Violet Newstead  (Tomlin). 
2. She-Devil – After an actress (Willam Belli) ruins her life, a jilted housewife (Mimi Imfurst) plans her destruction. With the help of a pint-sized friend (Kenya Michels) they get their revenge.
1.  Troop Beverly Hills –  All the Drag Race girls could star in a remake of this popular 90s. It'd be great, if only, to see them do a drag rendition of " It's Cookie Time." Clearly, Mama Ru would play Shelly Long's part. 
Who would you love to see in a movie remake?