Fantasy Casting The Disney Channel's 'Descendents'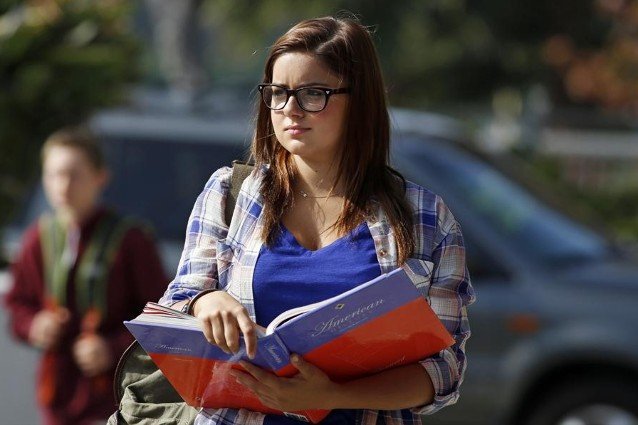 ABC
When Disney announced the live-action TV movie Descendents that would premiere on The Disney Channel in 2015, we were hesitant. The film will follow the children of classic Disney characters, especially the kids of some famous villains. It's already been announced that Disney star Dove Cameron will play Mal, the daughter of Maleficent (Sleeping Beauty). More recently, Mitchell Hope was announced to play the prince who is the son of Belle and Adam (Beauty and the Beast). However, since he's not a Disney Channel star, we're still going to fantasy cast his character. Here are our choices for the Prince and the rest of the gang.
The Prince, son of Belle and Adam – Billy Unger
Our choice for the prince is the charming star of Lab Rats, currently airing on Disney XD. We're pretty proud of this choice since Disney's pick, Hope, has a similar look to Unger so we must have a good idea of what they're looking for.
Carlos, son of Cruella de Vil – Adam Irigoyen
As a veteran of The Disney Channel — Irigoyen has been on Wizards of Waverly Place, Good Luck Charlie, and Shake It Up! — we think he'll make a perfect addition to the cast. Plus there's something in Irigoyen's eyebrows that reminds us a little bit of Cruella (in a good way!)
Jay, son of Jafar – Blake Michael
Since he's currently starring on Dog with a Blog as the dopey teenaged son, we think he could stretch his acting muscles by playing the brooding, calculating teenaged son of Jafar — or the son who's especially nice despite his evil father. Michael could take the character either way, which is why we think he'd be perfect.
Evvie, daughter of the Evil Queen – Ariel Winter
Though you probably recognize Winter as Alex Dunphy from Modern Family, she also voices Sofia on Disney's Sofia the First. It might be a bit too much of a crossover for her to play Evvie, but we think she can pull it off. Besides, it would be interesting to see her star aside Dove Cameron as the two daughters of villains.