'Fast & Furious 6' Trailer: 7 Moments That Take the Franchise to New Heights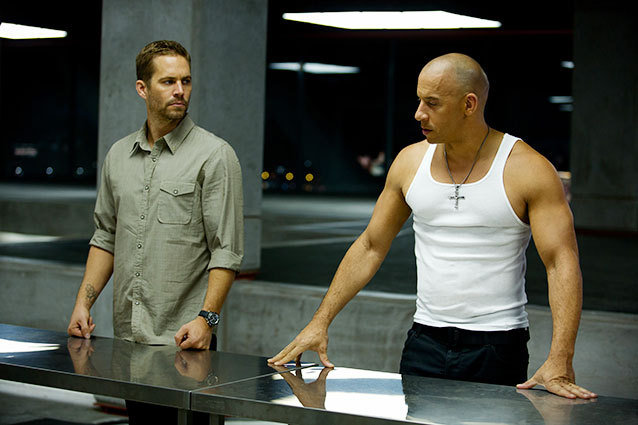 The Fast & Furious franchise has always been about sleek sports cars that barrel down streets at lightning speed… but it hasn't always paid much mind to physics. The first film was a small-scale, polished look at the underground racing scene. A few installments later, Vin Diesel, Paul Walker, and a ragtag team of drivers were pulling off on-the-road heists and outrunning Brazilian police by whatever means necessary.
In Fast & Furious 6, director Justin Lin appears to have escalated his automotive series to near-fantastical levels. Judging from the new trailer, everyone and everything in the new movie can fly. Fast & Furious 6 is going toe-to-toe with Man of Steel — it makes sense Lin would have to take his franchise to the sky to contend with summer's biggest blockbusters.
Watch the trailer and keep an eye out for these moments.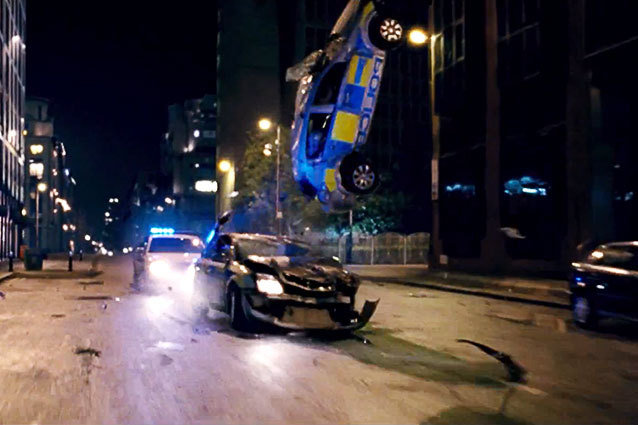 :56 – A police car does a double barrel roll over Owen Shaw's (Luke Evans) souped up roadster. Didn't Dick Dastardly's car have that same catapult trick on Wacky Races?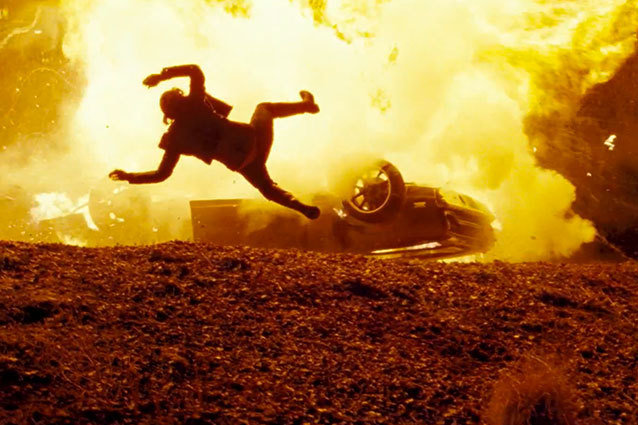 1:00 – This looks like Gina Carano suffering from a close contact explosion. Also, some mad air.
1:53 – One of the movie's biggest stunts is bringing down an airplane with some savvy car tricks. To make up for the lack of air, Lin finds a moment to send a tank sailing into the sky.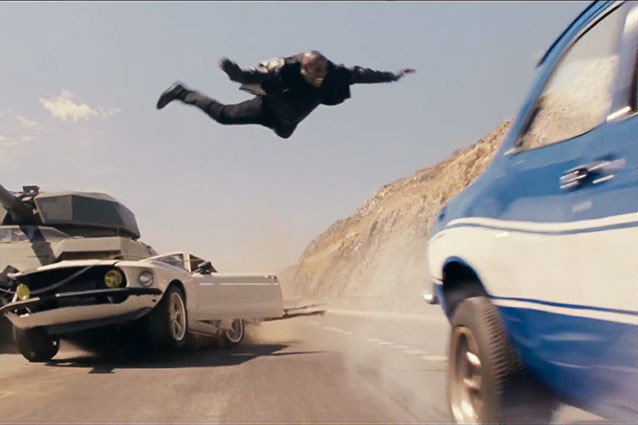 2:04 – Tyrese does his best Rocky the Flying Squirrel impression.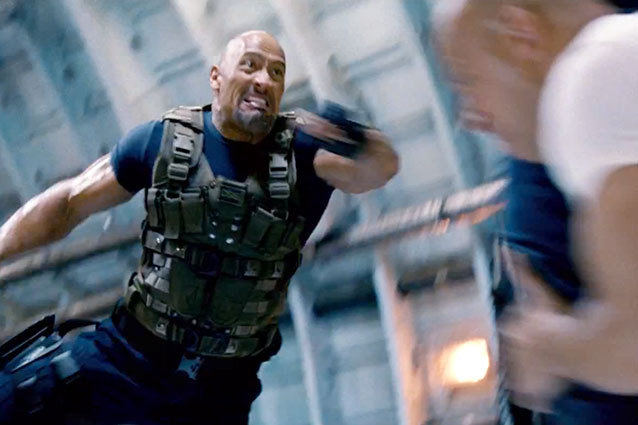 2:09 – The Rock's Luke Hoobs must have learned from the warriors of Crouching Tiger, Hidden Dragon. We doubt a person could actually leap to this height for a punch advantage. Then again, this is The Rock.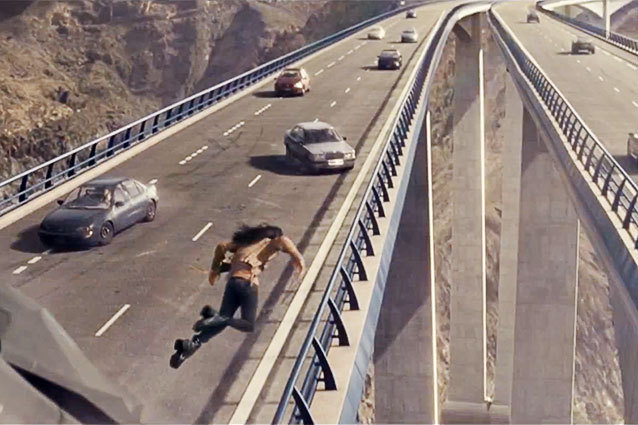 2:14 – Michelle Rodriguez's Letty returns for this FF6 after previously having been presumed to be dead. Having been thrown from her car off a freeway, she might once again be on death's door.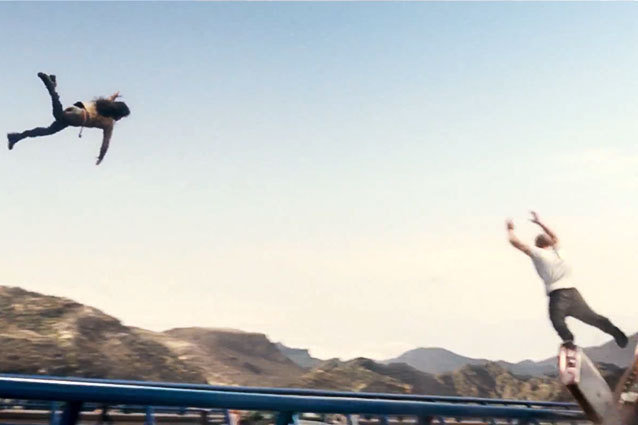 2:20 – But not if Diesel's Dominic has anything to say about it. What is the plan here? Is Walker driving a truck full of pillows on the road beneath them? We'll have to wait until May 24 to find out the answers.
Follow Matt Patches on Twitter @misterpatches
More:
'Fast & Furious' Stunt Driver Reveals High Octane Secrets
See the 'Fast 6' Class Photo
'Fast 7' Gets a Release Date
---
From Our Partners:


Beyonce Flaunts Bikini Bod for H&M (Celebuzz)


33 Child Stars: Where Are They Now? (Celebuzz)