'Fast & Furious 7' Attracts 'Saw' Director James Wan — So… Will It Be Scary?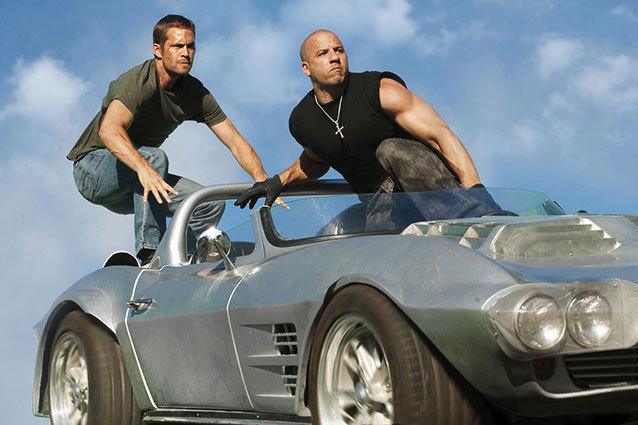 We have a pretty clear image of your typical horror movie director. A twitchy, teeth-gnashing, middle-aged white guy living in an unlit room of junk-filled boxes and opera music playing on loop. But James Wan hardly fits this picture: he's young, he's charming, he's a family man. Still, he's got enough creep in him to muster up resonant images of people cutting one another's limbs off at the behest of a masked tricyclist in Saw, or undead spirits possessing the body of a comatose preteen in Insidious. Wan has proved himself capable of horror, a vivid genre held separate from many of Hollywood's other styles of film. He will continue his legacy with 2013's The Conjuring, proving himself a loyal genre helmer, but Wan might now be also tasked with taking on action, and undoubtedly a layer of corny comedy: the filmmaker is in talks to helm the developing franchise feature Fast & Furious 7.
More specifically inclined than the fan bases of drama, of comedy, of romance, or even of action are those of horror. There aren't many on-the-fence horror fans. You either love movies comprised of sustained anxiety, jump scares, and colossal sums of gore, or you hate them. This is why the genre itself is a big money-maker, a producer of many the cult sensation, and a critically panned schlock-fest all in one. And this alloted character is what keeps many of its directors in the confines of the motif.
Many established horror directors aren't known to stray far from haunted houses and human centipedes. Wan, for instance, only has one non-horror feature on his directing résumé, a crime drama called Death Sentence… and let's be honest, that's a pretty horrory title. So, Fast 7 will be the furthest thing from a scare flick that Wan will have tackled to date.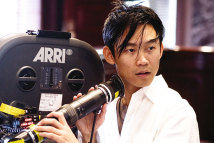 This makes franchise fans wonder what, exactly, the dark-skewing filmmaker will bring to the next chapter? Director Rob Cohen introduced the series with pure adrenaline. John Singleton tossed in his signature grit for the second installment. And from Tokyo Drift on, the great Justin Lin made the movies a platter of smooth, sleek style, easy on the eyes and condusive to a simple but fun brand of storytelling. Wan has big shoes to fill stepping in for four-time-Fast director Lin, but his fresh take might be a riveting one.
We're not going to see a straight up horror movie in Fast 7, but we have to imagine that Wan will embrace the sensibilities he used to craft genre exploits Saw, Insidious, and Dead Silence for this new project. And they might work in sublime harmony with the Fast & Furious premise. Horror is all about building and maintaining tension, an ideal whose merit isn't lost on a picture about high speed chases and high concept criminal activity. If we're immersed enough in the film to fear the possibility of car crashes, then we're no longer just dealing with impressive eye candy: Fast 7 becomes another animal entirely, and one of stark value.
The Fast & Furious movies are fun because they're freeing; you lie awake with grinning eyes, soaking in the beauty of Lin's aesthetic poetry. But there's an importance in a movie like Fast 7's ability to envelop its viewers. We should aspire for more than vacant watching, we should worry about the men and women whose cars jump one another, fly over cravasses, and risk damage to their perfect paint jobs. A good horror movie, while fun all its own, is adept at making you worry and care about its characters. Even if you're also prone to yelling at the screen about how stupid they are.
And so, we can hope for this sort of tension to be injected into Fast 7, courtesy of potential director Wan. We won't be seeing any haunted cars or undead drivers (unless youc ount Michelle Rodriguez… didn't she get killed a few movies back?), but we just might feel the same anxiety that we'd get from a Saw movie. Thankfully though, for those of us not so in tuned to the joys of horror, there won't be blood. At least not as much.
Follow Michael Arbeiter on Twitter @MichaelArbeiter
More:
Justin Lin Won't Direct 'Fast & Furious 7'
See the 'Fast & Furious 6' Cast Photo
'Fast & Furious' Stunt Driver on Becoming 007 and Nearly Crashing the Batmobile
---
From Our Partners:


40 Most Revealing See-Through Red Carpet Looks (Vh1)


33 Child Stars: Where Are They Now? (Celebuzz)