'Fast & Furious' Series to Put Lucas Black Behind the Wheel for 3 More Movies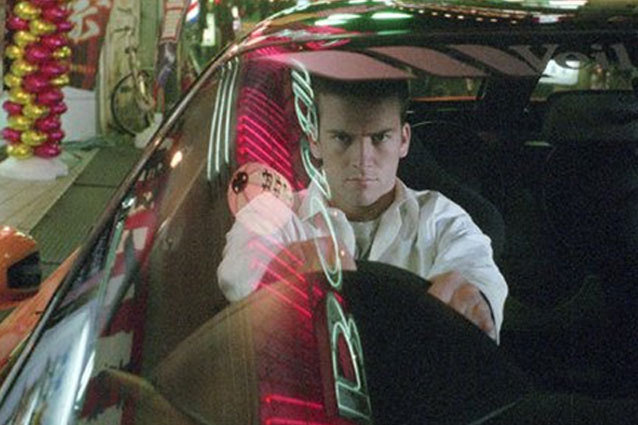 Universal Pictures
The Fast & the Furious: Tokyo Drift, once the albatross around the neck of the already reviled Fast series, has become a point of interest to fans after the success of Fast 5 and Fast & Furious 6. Timelines crossed awkwardly when the death of Han, one of the more loveable supporting characters, was completely ignored by the fourth, fifth, and sixth entries, but the filmmakers insisted they weren't disregarding Tokyo Drift, and turns out they were actually serious. 
The post-film coda to Fast 6 revealed that even though we saw Han's death in 2006, it didn't actually happen until 2013. And how do you wring plot out of death in a car accident? Well, turns out, it was no accident. Jason Statham, striding confidently into the next best thing he could do besides another Crank sequel, was revealed as Han's murderer, potentially the brother of Fast 6′s villain, and presumably one of up to 50 Big Bads that will chase, plague, and eventually become a part of our fast/furious crew of criminals. Even better, Han's protégé, played by Lucas Black as the world's oldest non-Glee teenager, is also back to star in Fast & Furious 7 (no word on whether or not he'll still be playing a 17-year-old). But moving on to the important stuff — how are they going to get Black back into the fold, and what the hell will he be doing there? Given the insanity of the average Fast movie, it could be literally anything, so let's think about how our favorite established characters would do it:
The Dom Method
Avenge Han's death through wicked driving and fistfighting — that's what you do. For family. Also, talk about family as frequently as possible.
The O'Conner Method
Work with the cops to bust Statham, putting our heroes in jeopardy until the last five minutes, when Black can throw away his law abiding citizenry to join them. 
The Letty Method
Have Black fake his own death only to pop up on Statham's crew.
The Roman/Tej Method
Who cares? Just be a little funny and at least marginally useful and no one will ask any questions.
The Hobbs Method
Blackmail the crew into helping him pursue Statham. Wait, why do they need to be blackmailed? Okay, so that doesn't hold water, but Hobbs does know a thing or two about being a charismatic new character in this franchise.
The Mia Method
Get pregnant? Doubt that's what they'll go with, but with this series, you never know. 
More:
Denzel Washington Was Almost Cast in 'Fast & Furious 7' 
'Fast & Furious 7' Attracts 'Saw Director' James Wan
'Insidious 3' Might Be Happening, But Can it Work Without James Wan?
---
From Our Partners:


A Complete History Of Twerking (1993-2013) (Vh1)


15 Stars Share Secrets of their Sex Lives (Celebuzz)