'Fast & Furious 6' Makes Ultimate Promise: Michelle Rodriguez Vs. Gina Carano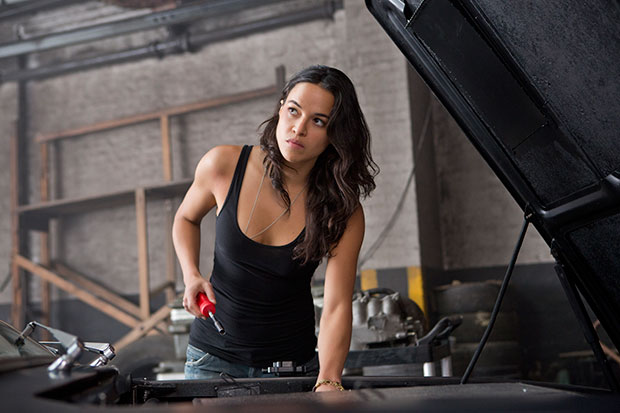 Vin Diesel, Dwayne "The Rock" Johnson's goatee, cars blasting out of the front end of airplanes — yeah, yeah, yeah, the Super Bowl trailer for Fast & Furious 6 reminded us of the Fast franchise's bizarre evolution and consistence badassery, but it wasn't until the release of the below three-and-a-half-minute "extended trailer" that seeing the sixth installment became imperative. Why, you ask?
Because Gina Carano fights Michelle Rodriguez.
In an arena dominated by men, Rodriguez has proven herself time and time again to be as brutal and charismatic an action performer as any of her XY-chromosomed counterparts. After last year's Haywire, MMA fighter-turned-actress Carano did the same.
RELATED: Super Bowl XLVII Trailers: Which Movie Are We Most Excited For? — POLL
Now, courtesy of the most ridiculous, adrenaline-infused series of all time, the two get to share the screen and duke it out. The new trailer packs in the automative stunts the Fast films are known for, but when the movie skids into theaters on May 24, 2013, it's the Carano/Rodriguez face-off we'll be anticipating:
Follow Matt Patches on Twitter @misterpatches
[Photo Credit: Universal Pictures]
---
You Might Also Like:

Biden? Ford? Surprisingly Hot Young Pics of Politicians

Who Wore This Crazy Hat?

Stars Who Changed Their Look After Love