Fend Off January Depression with These Feel-Good Movies from 2013
20th Century Fox via Everett Collection
I appreciate November. I love a good July. May? I'll take 10 of 'em! But there is no synodic period that I detest more than January. Kicking off every year with a clammy reminder of our extant failures and a piercing underline of forthcoming stresses, January is one month through which many of us can use some psychological padding. As such, we usher in a new wave of movies to distract us from our living traumas and maybe inject a few instances of delight into our conscious thought.
Unfortunately, January doesn't even have the common decency to release any good films. With the exception of Her, hitting national theaters on Jan. 10, this month doesn't have a particularly attractive cinematic slate. As such, we play the catch-up game — holiday films still in theaters, summer releases just hitting DVD, Netflix picks you barely heard of the first time around. But as January is such a delicate time for so many of us, we'd be wise to choose the films most conducive to our psychological state. This is a time for feel-good movies.
As fabulous a piece of film as it is, you might not be able to handle 12 Years a Slave when you're struggling with our own emotional fragility and are seeking a feature with which to unwind during dinner. Inside Llewyn Davis might be a tremendous work of art, but it's not going to do you any favors in the serotonin department. Luckily, 2013 gave us plenty of flicks that were both high in quality and in their propensity to provoke smiles. Here are a few suggestions, separated by the exact sort of feel-goodery they instill…
FOR LAUGHTER
Carefree, comedic feel-goodery
The most base and primal breed of feel-goodery comes in the form of comedy. Not romantic comedy or dramatic comedy or coming-of-age comedy… just plain "for the LOLz" comedy. Sometimes, the only emotional weight a movie needs to foster is its ability to incur laughs. So, if you're feeling particularly somber and need to float some extra oxygen up to the brain, here are a few movies that made us laugh the hardest in '13:
The Heat
Humor of the boisterous sort — slapstick, insults, outrageous situations, Albino people. Not a lot of weight, although the unlikely friendship arc grounds it in some substance. Not too much, though, don't worry.
This Is the End
Described as "the closest thing 2013 gave us to Ghostbusters" by Da7e Gonzales on the latest episode of Fighting in the War Room (worth a listen for some terrific 2013 movie suggestions), the apocalypse comedy from Seth Rogen and company does have something to say about friendships and social groups… but that won't get in the way of its employment as a distraction from your real life woes.
It's a Disaster
Another apocalypse comedy, with even more (at least on the surface) to say about friends and relationships! But all of the ostensibly weighty material — divorce, breakups, infidelity, death — is handled with feather weight. Delightful from beginning to end.
Computer Chess
This little-seen oddball mockumentary is the funniest movie I've seen all year. Set at the dawn of intelligent electronics age in the 1980s, we see weirdos take to an annual convention compete with one another in the design of the premier chess-playing computer device. It does not sound particularly interesting, maybe, but is insistently riotous.
[*Note: The World's End, while a fun and funny movie, is excluded from this "feel good" list because it is a far more depressing story than many of us can handle in the throes of January.]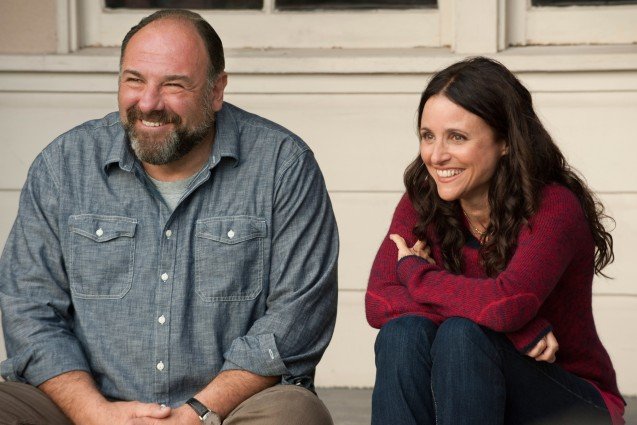 Fox Searchlight via Everett Collection
FOR TEARS
Sweet, sentimental feel-goodery 
Sometimes, the release of depressive chemicals via your tear ducts is exactly what you need to make for a more relaxing evening. We don't mean Act of Killing-style tears (although that movie is more likely to actually to trigger an emotional response via your digestive tract), but tears of the soft, sweet, regrettably sentimental variety.
Frozen
A Disney animated story about the tenable bonds of sisterly affection, being your own hero, and accepting and loving who you are regardless of what society has to say about it? The movie is more than likely to touch on something important to you.
Nebraska
Alexander Payne's latest film might not exactly make you bawl, but there's a good chance you'll grow misty at watching a sad sack son reluctantly bond with his increasingly senile father as they make a spontaneous trip to the former's Nebraska hometown.
The Kings of Summer
In-family issues and introductions to love are approached in the coming-of-age dramedy that is as funny as it is sweet. The movie might even convince you to call the parent you've been fighting with, or reminisce over some of the dumb things you did with your best pal in middle school.
FOR CAMARADERIE
"You're not alone" feel-goodery 
Sometimes, all we really need to feel better is to know that we're not alone — that other people (fictional characters or otherwise) are going through the same perils that we are, and are coming out of their messes all right.
Frances Ha
2013's forerunner in the speaking-to-a-generation game. The titular Frances is every one of us aimless 20-somethings (especially those living in New York). She wants to channel her passions, maintain her cherished but one-sided best friendship with roommate Sophie, and find herself. It's an emotional ride, but one from which you'll walk away feeling a bit more validated.
Enough Said
In a new relationship? Going through a breakup? Single? Married? Enough Said seems to understand each of these unique, funny, sweet, sad experiences quite well. Always real, but never too heavy!
The Spectacular Now
This is a risky one, because it packs quite an emotional punch when it cuts to the core of teenaged everyman Sutter (Miles Teller) and his festering self-hatred. But the character's experience with facing and conquering his demons might instill a new sense of self-worth in those who relate all too well to his plight.
[*Note: Before Midnight is just as earnest a portrayal of romantic relationships as Enough Said, but if you're in a delicate position, that third act will tear you apart.]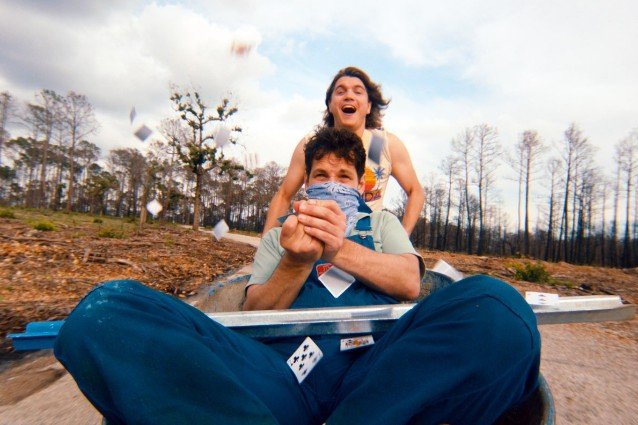 Magnolia Pictures via Everett Collection
FOR INSPIRATION
"The world is full of beauty" feel-goodery 
Okay. You've had your laughs. You've had your cries. You've learned that there are others out there like you. Time to get INSPIRED.
Short Term 12
The powerhouse of the troupe. This movie will get to you, and in a way that won't spare any pangs. But in the end, there's something really touching, beautiful, and uplifting about Short Term 12. Perseverance and partnerships are venerated in this must-see (maybe after you stockpile your mental state with a few comedies, though).
20 Feet from Stardom
You, too, can achieve your dreams… or at least come relatively close, as this energetic documentary about back-up singers teaches us.
The Way Way Back
Smaller scale inspiration: break out of your shell. Get a summer job. Learn how to swim. Meet Sam Rockwell.
AND THE REST
Miscellaneous feel-goodery
Not really laughers, tear-jerkers, calls to arms, or particularly relatable… but generally pleasant movies of remarkable quality.
Prince Avalanche
Paul Rudd (with a mustache) and Emile Hirsch do highway repair in the wake of a massive forest fire. Meanwhile, they talk about stuff. Sex, poetry, nonsense. Lots of fun.
Crystal Fairy & the Magical Cactus and 2012
An odd movie, and one that is contingent on your enjoyment of a douchey Michael Cera. But it's an interesting, and visually sharp, ride.
Room 237
Do you like movies? Wanna watch a movie about movies? Well, here you go!
Hope these help!