Why Feminists Love Katniss Everdeen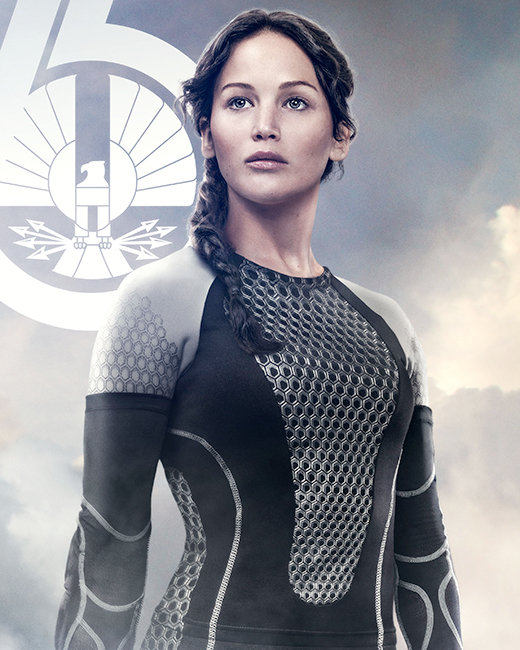 Lionsgate
Granted, pretty much everyone loves The Hunger Games and when Catching Fire hits theatres next month we can expect all sorts of mayhem in the streets. But Hunger Games is not just another young adult trilogy that inexplicably took over the world. Suzanne Collins is a respected author and her protagonist is a heroine we can all get behind. Unlike many femme leads on film, in television, and in literature, Katniss Everdeen is multi-layered, complicated, and as honorable and brave as she is vulnerable. She is a whole human being, and the very type of character feminists have been championing for years.
Now granted, not all who consider themselves to be feminists consider themselves to be Hunger Games or Katniss fans. But for many feminists, Katniss Everdeen is a total dream, and lots of us can't wait to see more of her on the big screen. One of the most compelling things about the Hunger Games trilogy is the fact that Katniss is allowed to be a girl, a woman, and a feminine being without also being totally sexual, sexualized or even romantic. While there certainly is a romantic element to the stories (and that whole Team Peeta v. Team Gale thing is plenty fun), the fact that Collins and the filmmakers who have adapted the novel have controlled that element makes for a powerful new kind of heroine. Jennifer Lawrence's performance as Katniss has brought to life this character who is beautiful, admirable, and attractive, but these qualities have more to do with her actual character than her physical appearance.
Katniss may have her love interests, but they are not her primary interests. Her survival as an individual and the survival of her family and community come first. Katniss isn't a feminist figure because she herself is even (necessarily) a feminist, and we don't get the sense that Collins set out to create a feminist figure. In fact, all of this is part of what makes her so appealing to much of the feminist community. Instead of trying to make Katniss a woman who defies the odds, or a woman who doesn't need men to survive, Katniss was written as 'just' a person first. And then she developed into a hero. The fact that she is a whole person and a triumphant hero who is also a woman is almost incidental…but we really, really appreciate it.