'Fifty Shades of Grey': Four Screenwriters Reportedly Tapped For Adaptation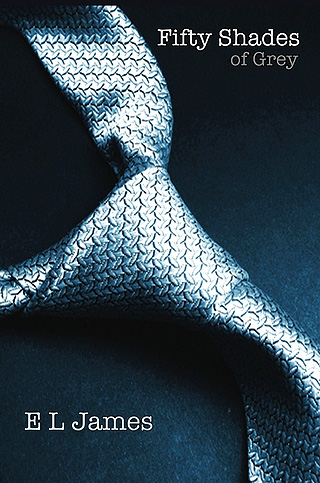 Adapting a wildly popular piece of literature must be the ultimate challenge for any screenwriter. Not only do they have to do justice to the original text while infusing their own take on it and meeting the demands of Hollywood standards, but they have to please the book's most ardent fans and the oft sky-high expectations of moviegoers all at once. 
Whichever writer in Hollywood gets saddled (pun very much intended) with the task of bringing
E.L. James
' erotica fan fiction phenomenon
Fifty Shades of Grey
to the big screen will have to face all those hurdles, with the added task of adapting a 372 book consisting mostly of graphic sex, a flurry of emails between the main characters, unintentionally hilarious inner monologues ("
Holy cow! I'm on Google!
"), seemingly endless discussions about being hungry/not hungry, and a built-in catchphrase. ("Laters, baby.") 
With
American Psycho
scribe
Bret Easton Ellis
now sadly out of the running (the Red Room of Pain would have gotten seriously interesting with him on board), who will be up for the challenge of bringing the titillating, handsome, and downright overbearing (dude, she said she wasn't hungry,
stop asking
)
Christian Grey
and the naive, beautiful, exhaustingly indecisive
Anastasia Steele
off the page and onto the big screen? 
According to 
The Hollywood Reporter
, producers 
Michael De Luca
and
Dana Brunetti
(
The Social Network
,
Moneyball
) have four writers in contention for the job: 
Karen Croner
,
Dan Fogelman
,
Kelly Marcel
, and
Veena Sud
. (Hollywood.com has reached out to reps for Croner, Fogelman, Marcel, and Sud for a statement regarding the report, but none could be immediately reached.) 
Since every writer would bring something different to the table (watch out for the riding crop!) we dissect what their takes on Fifty Shades might be like. 
Karen Croner: Croner's 1998 drama One True Thing dealt with some heavy family dynamics (cancer, infidelity) but Christian Grey comes with some serious familial baggage. Still, if Croner were to get One True Thing's mom (Meryl Streep) on board to play Christian's neglectful crack-whore mother in flashbacks, Fifty Shades would earn some serious gravitas. It will never happen, but still. Let's just imagine it!
Dan Fogelman: When you discover that 2011's seriously sexy Crazy, Stupid, Love. is on Fogelman's resume (so many women want Ryan Gosling to play mysterious billionaire Christian Grey, and his scenes in this rom-com are a major reason why), he seems like the obvious choice to pen Fifty Shades. Then you notice that he also wrote the screenplay to Tangled and both Cars movies and things get… uncomfortable. ("From the writer of Cars 2 comes an erotic journey into the world of BDSM"? Wuh?) Fogelman's Fifty Shades could be as erratic as Christian: enticing (especially if he works another shirtless Gosling into the mix), and downright frustrating (Cars 2 is arguably the worst Pixar feature). 
Kelly Marcel: While the imaginative Marcel can't be blamed for Terra Nova's failure (that was the fault of those crappy dinosaurs), she does seem like the odd woman out to adapt Fifty Shades. Though, Christian does speak like he's from another century entirely, so she might not have to switch gears from Terra Nova after all. 
Veena Sud: …and speaking of failed television efforts, Sud was behind one of the most maligned series of the year, AMC's now-cancelled The Killing. Even worse, Fifty Shades would put Sud right back in rainy Seattle, where Christian and Ana reside. At least there would be no "Who Killed Rosie Larsen?"-like mystery shrouding the whole thing. Who had sex with Christian? Oh, right, Ana. A whole lot. 
Who do you think would be the best screenwriter to tackle Fifty Shades of Grey? Share in the comments section below. 
[Photo credit: Vintage] 
More: