'Fifty Shades of Grey': What do Authors and BDSM Experts Think?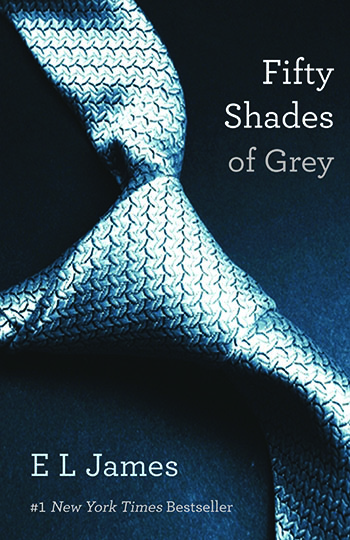 To call
Fifty Shades of Grey
a literary and pop culture sensation would be nothing short of an understatement.
E.L. James
' erotic trilogy about a young woman's romantic and sexual entanglement with a wealthy, but complicated, business tycoon and their BDSM relationship has become a phenomenon of unexpected, unparalleled proportions.
Just how big a phenomenon? The books —
Fifty Shades of Grey
,
Fifty Shades Darker
, and
Fifty Shades Freed
— have been on the
New York Times
 bestseller list for 25 weeks and currently sit in the top three slots, respectively. The trilogy surpassed the 20 million sales mark in the United States in July (the books have sold over 30 million copies worldwide), broke records previously held by fellow popular series like
Harry Potter
and
The Girl with the Dragon Tattoo
, and will soon boast a big screen adaptation from the producers of
The Social Network
. Not bad for something that merely started out as a piece of
Twilight
fan fiction.
But while James' powerhouse books have left retailers, movie executives, and readers (even those beyond that embarrassingly named "mommy porn" demographic) satisfied, what about the two groups perhaps most directly affected by the wildly popular saga: erotica writers and the BDSM community? After all, the trilogy has led readers to become increasingly aware and interested in both the once-taboo book genre (
Fifty Shades
copycat
Bared to You
has quickly climbed the
NY Times
bestseller list and more will likely follow) and the once-underground world of BDSM. (Everything from
Fifty Shades
-themed
dating services
to
sex kits
have spawned as a result from the books).
"I've been tracking media for the past 17 years for NCSF and there has never been any kind of reaction like this before," says
Susan Wright
, a spokesperson for the advocacy group
National Coalition for Sexual Freedom
. "Look at what a brilliant stonewall this is:
Twilight
fan fiction to open the conversation."
And it's a conversation that needed to be brought to the masses, Wright says. According to a 2008 study conducted by NCSF, 37.5 percent of respondents in the BDSM community had experienced discrimination, harassment, or violence. Fifty Shades' frankness, says Wright, has helped open up audiences to the civility of the fetish and to the accessibility of erotic novels. "The best thing about the book is that it shows the discussion," she says. "Women who have never really thought about [BDSM] can go, 'Wow, that does sound kind of appealing' and realize that these sex games are available to anyone."
BDSM 101
Odd to think of a work of fiction as a learning tool, but BDSM advocates tell Hollywood.com that those eager to enter into the community are using 
Fifty Shades of Grey
 — which introduces not only certain psychological aspects of BDSM relationships, but also sex devices like Ben-Wah balls and riding crops — as BDSM 101. "This book is a catalyst,"
Guy Sanders
(better known as Sir Guy), board member and media representative for the nation's largest and longest-running BDSM support and education group,
The Eulenspiegel Society
, says. "Now maybe it will be more open and there won't be as much prejudice against it and we may have an opportunity to make better strides as far as the understanding of the people in these practices. The opportunity for us to educate people."
Especially when audiences could only rely on the entertainment industry's inaccurate portrayals of the fetish prior to the franchise's release. "[Fifty Shades] will put a different face on BDSM," says Sanders, who does, however, praise BDSM-friendly work like 9 1/2 Weeks and Secretary. "When you look at a lot of these crime shows, even the news media, whenever BDSM is depicted, the people in it are dysfunctional, they are sexual deviants or serial killers or something along those lines. With this book and the people that have found interest in it, you'll find that the guy next door might be involved, the principal at your school, the police officer on your beat, your psychologist, your lawyer might all be participants in [BDSM], so it might open up the human side of BDSM that it's not some bizarre, secret, hidden thing."
Of course, while
Fifty Shades
has undoubtably cast a more positive light on BDSM, it's unfortunate that the piece of literature jumpstarting discussion happens to be so critically reviled, a point of contention amongst erotica authors. While some are thankful that James' overnight, word-of-mouth success has brought more attention (and book sales) to the genre, others —  like 76-year-old
Desiree Holt
, the oldest romance author in the world — some can't seem to get past the fact that it was achieved through an arguably poorly written book by someone who is not a professional writer. (Sample excerpt: "I gape at him. I have my second date with Christian oh-so-mysterious Grey. From coffee to helicopter rides. Wow.")
"I read all of them and while I found the love story touching, I found all the books poorly written and and often incorrect as far as the BDSM is concerned," says Holt, who recently penned an erotic retelling of Northanger Abbey. "The thing is, authors like Joey Hill have done the same story much, much better and with much more intensity. You have to really understand BDSM to write about and it's obvious that E.L. James didn't do her research."
And, when it comes to an erotic novel like Fifty Shades of Grey, inaccuracies could lead to danger. According to Sanders, audiences who learn about the BDSM world through the franchise may be ignorant of certain safety precautions. "People try things because its fashionable and they may now flood into the BDSM community, not necessarily as people who want to learn or people who want to practice, but as voyeurs and tourists," he says. "It could cause people to get involved with practices they don't really understand and not do them safely. It can also allow for misinformation to come about if they don't know where to properly exercise these and as a result have these problems."
WHAT MAKES AN EROTICA WRITER?
It's an interesting conundrum: Anyone can pick up a pen and write a best-selling novel, but should only experts in the field be allowed to broach BDSM? Are fans simply too inexperienced to write fiction? "Writing is a discipline," Holt says. "I guess that's another reason why some authors are a little ticked off about Fifty Shades of Grey, because this came out of nowhere and its fan fiction, which is not a disciplined environment. There are lots of wonderful erotic romance writers out there who make the New York Times bestseller list who have worked very hard at their craft and have not achieved that kind of celebrity."
And some erotica writers feel James is misplaced in the genre. While erotic novelist
Teirney Medeiros
(
Axel's Obsession
,
Ivory's Addiction
) was captivated by the first book ("I stayed up until 4 AM reading that book," she admits), the author is dismayed by the franchise itself and what she calls "a misrepresentation of erotic romance." (And Wright agrees that the books felt more like romance novels than erotic fiction.) "My initial reaction was the language wasn't right," Medeiros says. "It was all flowery and too sweet. It felt off to me. You could almost have the story without the BDSM. It's like [James] wanted something there that was just risqué. This book felt like a sweet romance, but they just forgot to close the bedroom door instead of inviting you in with them." 
Still, some authors in the genre are able to put aside
Fifty Shades of Grey
's literary shortcomings to praise James for helping expand the genre — whether that's erotica or romance. "The
Fifty Shades
phenomenon is a natural outgrowth of what is almost 35 years of tremendous growth in romance fiction and a tremendous growth in women's fiction," says Amazon best-selling author
Cerise DeLand
(
Rope Me In
,
At Her Service
). "I think that the reason it is doing so well is attributed to a marvelous publicity campaign that got the word out in a big way. And the packaging was subtle, those who bought the book in print format [felt] as though they were able to do so and take it to the doctor's office and read it with impunity, which has always been a huge challenge for women reading romance."
Of course, DeLand still does note about the franchise, "Where the hell was the copywriter with the use of ellipses?" And even though Holt is "glad" for James and how she's raised awareness of BDSM and erotic literature, "I hope it spills over onto the rest of us. But I'd really feel a lot better about it if it was a really excellent book."
[Image credit: Vintage Books] 
More: