Fifty Years of Bond Girls: The Best and Worst to Tangle With 007— GALLERY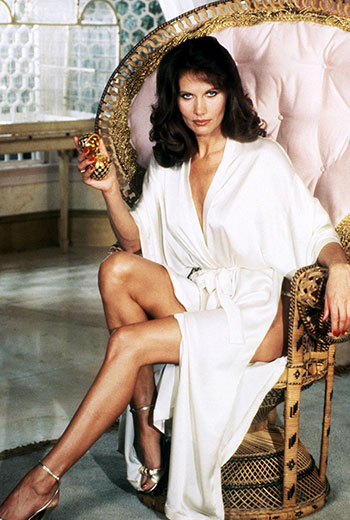 Agent 007, the thinking man's action hero, is always at his best when he has an equally accomplished woman at his side. You see, a great Bond Girl is never just eye candy. She's the whole package.
Sure, she's probably easy on the eyes, but without brains and a personality to match she'd just be a Bland Girl (see: Maryam d'Abo's Kara Milovi in The Living Daylights). And by "personality," we don't mean she has to be one of the good guys. Fiona Volpe, May Day, Xenia Onatopp, and Elektra King—villains all—are as dynamic, resourceful and colorful as some of Bond's more benign female companions. Here are our picks for the 20 Best and Worst Bond Girls in the fifty years since Ursula Andress' Honey Ryder first emerged from the Crab Key surf.
The Bond Girls Gallery: The Best and Worst
[Photo Credit: MGM]
More:
'Oh, James!' 13 James Bond Sex Scenes That Live Us Shaken Not Stirred—GALLERY
What Your Favorite James Bond Says About You
'The Living Daylights' Is My Favorite James Bond Movie
12 of the James Bond Franchise's Most Unforgettable Deaths
From Our Partners: