Final 'Hunger Games' Two-Parter 'Mockingjay' Reaps an Award-Winning Writer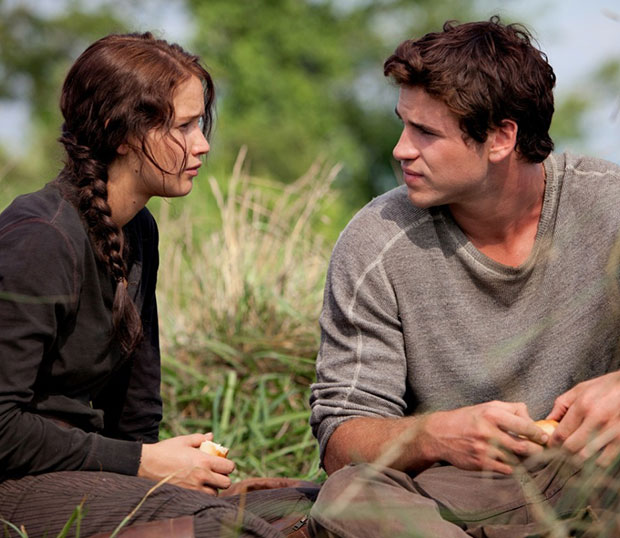 It has to be hard to be a Hollywood screenwriter. If you do your job well, the director gets all the credit. If you do it badly, then you get all the blame (unless they can pass it off on a star or something). For the really good writers, its the occasional statue and and the opportunity to write a blockbuster that has more people talking it than when Justin Bieber pukes on stage.
Yes, according to Variety, Emmy winner Danny Strong will write the final two movies of the The Hunger Games trilogy. Hollywood.com reached out to Strong who declined to comment on the deal.
Strong, who just took home two of the golden ladies last weekend for writing and co-producing the HBO movie Game Change about Sarah Palin and the 2008 election, is negotiating to write the last two parts of the movie. Mockingjay, Part 1 and Part 2 are tentatively scheduled for November of 2014 and 2015. The second film in the series The Hunger Games: Catching Fire is filming now.
It seems like a strange fit at first, but the final book is probably the most political when it introduces us to the president of District 13 (note to producers: the only options for this role are Meryl Streep, Judi Dench, or, ideally, Helen Mirren) and the downfall Panem. There's a lot of government shenanigans going on in this book. It's also got a few killer action sequences and the difficulty of showing Katniss and Johanna Mason with PTSD (but without making them seem too insane). And let's not forget padding out one book to make two movies and the narrative hurdles inherent Suzanne Collins original novel. Can Strong actually make a movie that's better than the book? Many literary-minded fans (this one included) sure hope so. Thank God we have a guy to do all that hard work who has a proven track record.
Follow Brian Moylan on Twitter @BrianJMoylan
[Photo Credit: Lionsgate Photo]
More:
Emmys 2012: Danny Strong Talks Game Change's Authenticity and Future Projects
'Hunger Games' Finale 'Mockingjay' Gets Two Movies, Release Dates