First Look at 'Bridesmaids' Melissa McCarthy's New Movie 'Identity Thief'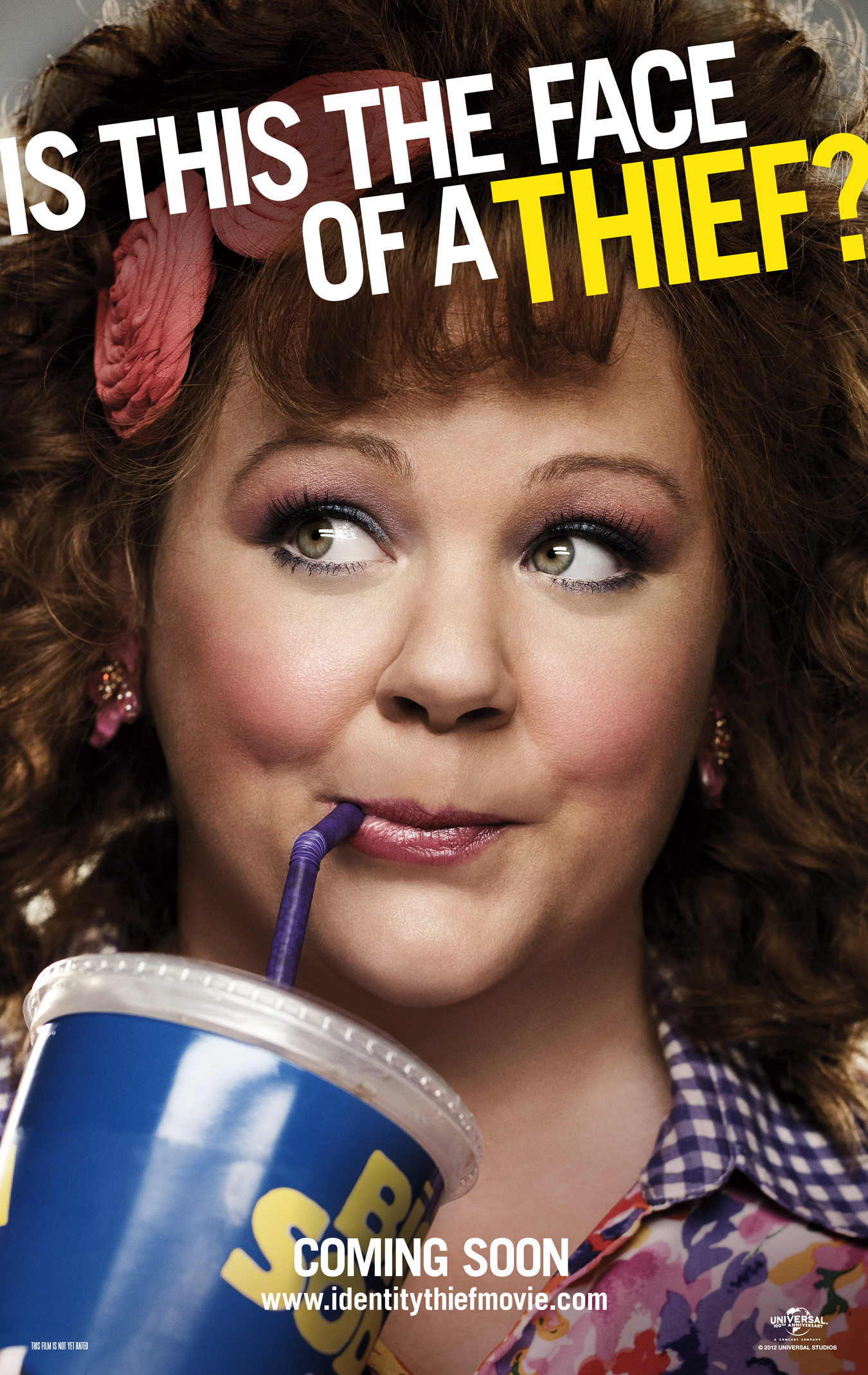 Last year Melissa McCarthy successfully played a masculine-looking woman in the comedic hit Bridesmaids. But in her next role she's going to change it up, and play — wait for it… a feminine-looking man. Still with us?
In Identity Thief — due out next year — McCarthy will steal the identity of Jason Bateman's character — a man, naturally. Though she doesn't know he's a man. Universal explains:
"Unlimited funds have allowed Diana (McCarthy) to live it up on the outskirts of Miami, where the queen of retail buys whatever strikes her fancy. There's only one glitch: The ID she's using to finance these sprees reads "Sandy Bigelow Patterson" … and it belongs to an accounts rep (Bateman) who lives halfway across the U.S.
With only one week to hunt down the con artist before his world implodes, the real Sandy Bigelow Patterson heads south to confront the woman with an all-access pass to his life. And as he attempts to bribe, coax and wrangle her the 2,000 miles to Denver, one easy target will discover just how tough it is to get your name back."
The Huffington Post got the first look at the posters for the hopefully hilarious film. It hits theaters next year on Feb. 8 and also stars Jon Favreau, Amanda Peet, Tip "T.I." Harris, Genesis Rodriguez, Morris Chestnut, John Cho, Robert Patrick, and Eric Stonestreet.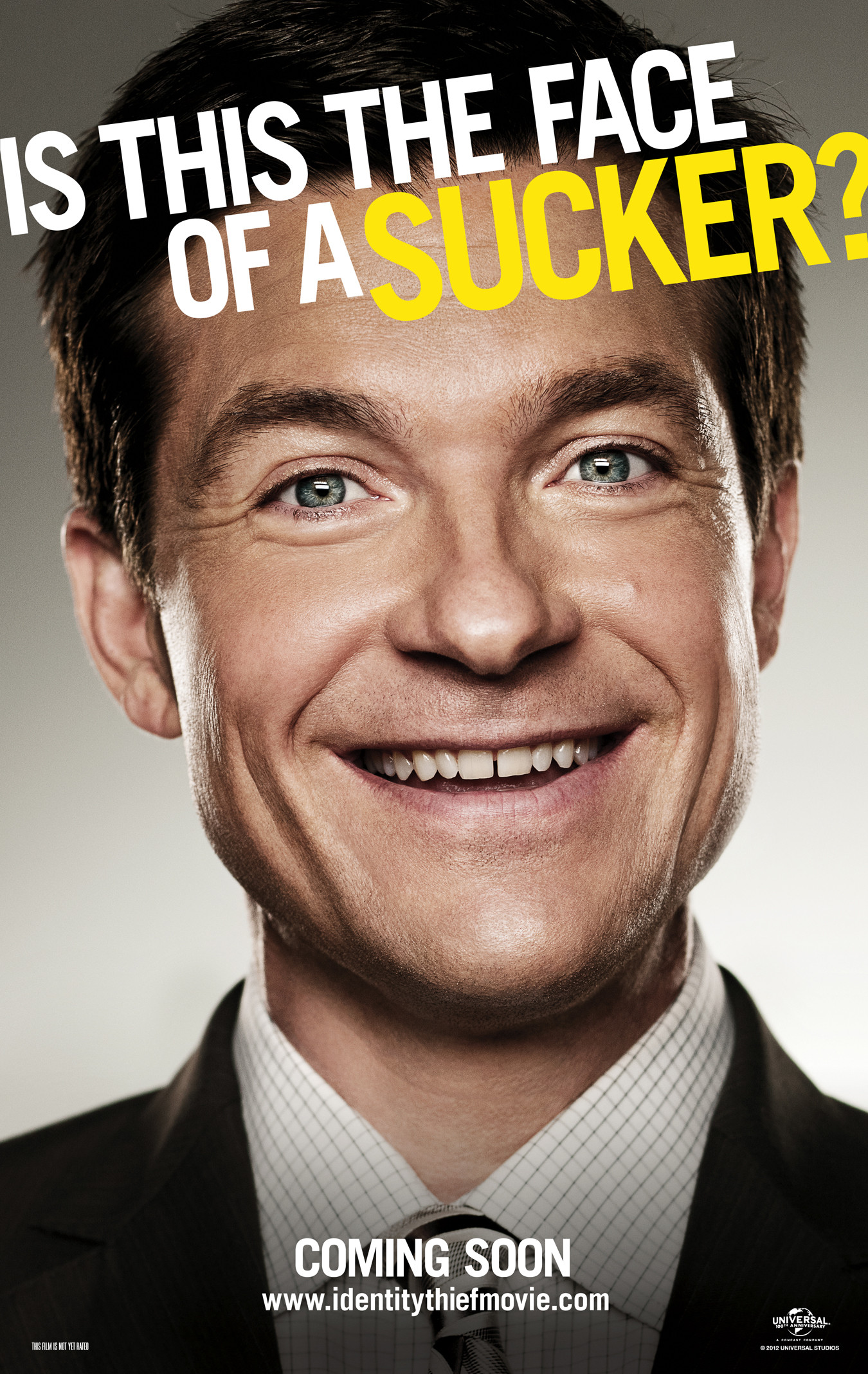 [Photo Credit: Universal]
More:
2012 Emmy Awards: The Winners… and Losers
'Idol' Contestant Scores Melissa McCarthy and Jason Bateman Movie
'Sesame Street': Jon Hamm, Melissa McCarthy, Joseph Gordon-Levitt (and More!) to Guest