First Look at Jessica Biel in The A-Team

Source: Coming Soon
Here's our first look at Jessica Biel on the set of The A-Team – Trenchoat hotness and all where she plays the ex-lover Faceman (played by Bradley Cooper) in the big-screen adaptation of the 80's show.
The film centers on a group of convicted war vets who escape prison and become mercenaries.
The movie stars stars Bradley Cooper, Liam Neeson, Sharlto Copley (District 9) and Quinton "Rampage" Jackson and hits theaters on June 11, 2010.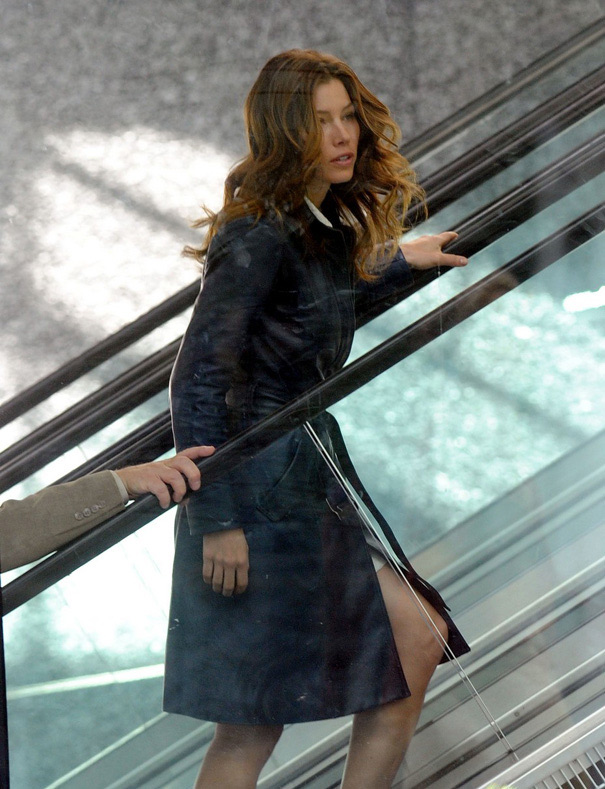 Check out Coming Soon for more pics