First Look at Lily Collins as Snow White!
Take a break from superheroes and hobbits, it's princess time!
We've got a first look at Lily Collins as Snow White in Tarsem Singh's untitled Snow White movie. In this (sigh) "dark re-imagining" of the fairy tale, Snow White teams up with seven rebels (who may or may not be dwarves) in order to reclaim her kingdom from the evil Queen (Julia Roberts). Sean Bean recently joined the cast as the King, who will definitely not be surviving the film, given Bean's track record. While the plot may be deviating from the famous Disney film, costume design seems to harken back to the iconic original.
Tarsem Singh's project is one of several currently in the works about the famous fairy tale. Snow White and the Huntsman, from Universal studios, stars Chris Hemsworth and Kristen Stewart, and is due out next June. Singh's take promises to be more whimsical than the Hemsworth/Stewart romantic reinvention, judging by the director's signature visual style. It was his flair for dramatic imagery that made previous project, The Fall, so distinctive, and put him on the map in hollywood. No matter Snow White's actual quality, odds are that it will look absolutely gorgeous.
Singh's next film, Immortals, is due out November 11. Collins will next appear in thriller Abducted, with Taylor Lautner.
The untitled Snow White film is due out on March 16. Hopefully it will have a title by then.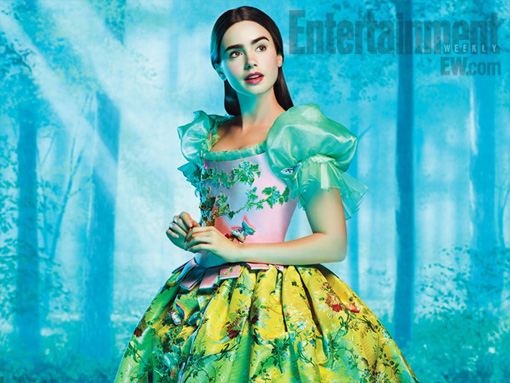 Source: EW