First Look At Rian Johnson's 'Looper'
The fact that Rian Johnson is making a new film is more than enough to get me excited The fact that it stars Joseph Gordon Levitt, Bruce Willis, Emily Blunt and Paul Dano makes it a virtual must-see. Now, straight outta Cannes (where footage was screened to drum up sales interest among distributors) comes the very first image from the sci-fi actioner Looper.
The image has Bruce Willis doing what Bruce Willis is known far-and-wide for: shooting shit up. Check out the picture below, and get ready for a time-traveling, ass-kicking, intelligent flick that should hit theaters sometime next year.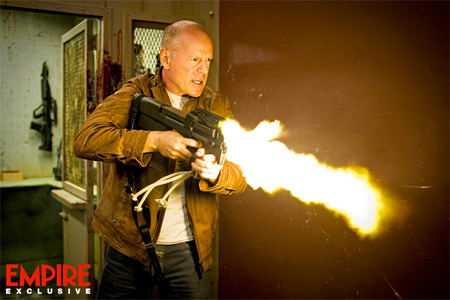 Source: Empire