First Look At Ryan Gosling In 'The Ides Of March'
Ryan Gosling is a pretty up-and-coming handsome man. He still has a few years left before he can officially be deemed a full-on handsome man, but I think he's well on the way. He just has to put in the time. George Clooney, on the other hand — certifiably handsome man. So who would win in a handsome-off: Ryan Gosling or a poster of George Clooney?
As you can see from the first look at Gosling in the Clooney directed and starring The Ides of March, it's a tough call. But the choice is yours.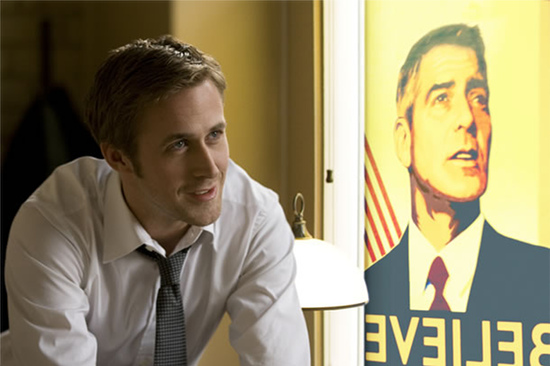 The film also stars Philip Seymour Hoffman, Marissa Tomei, and Evan Rachel Wood. Opens October 7th.
Source: Playlist