First Look at 'The Girl With The Dragon Tattoo'
David Fincher's adaptation of The Girl With The Dragon Tattoo finally has a face to put with the name. Well, we knew Rooney Mara was Fincher's girl, but we'd yet to see how his vision of the leading lade would manifest itself in the film. Thanks to an official photo shoot for W Magazine, we can now get our first glimpses at Mara's transformation into the troubled private investigator and computer hacker extraordinaire, Lisbeth Salander.
Mara's turn as the girl with the dragon tattoo puts a more stylized spin on the look Noomi Rapace rocked in the role for the Swedish film adaptation. Rapace's look was a little more goth than the hipper, punk style that Mara exhibits in these new photos. Take a look.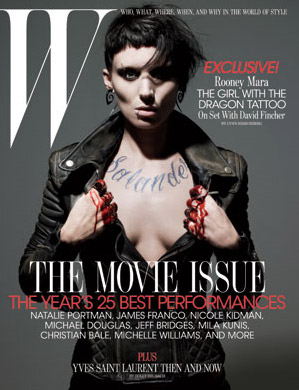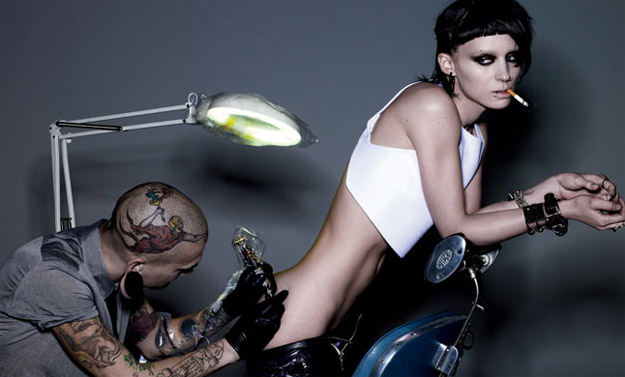 Source: Coming Soon