First Look: New 'Hobbit' Set Photos Of Gandalf and Bilbo Baggins
The moment we actually get to witness the magic (hopefully) of Peter Jackson's adaptation of The Hobbit as two films is a long way off, but luckily Jackson is very generous with information from the New Zealand set. Today, EW released three photos from the highly anticipated precursor to The Lord of The Rings trilogy and in them we find Gandalf, looking as bearded and pensive as always, and Martin Freeman as the surprisingly adorable Bilbo Baggins. No offense, Ian Holm (a.k.a Bilbo in the LOTR trilogy), but Freeman's got a significantly more cuddly demeanor than you.
And on that note, let's just move on to the photos. Shall we?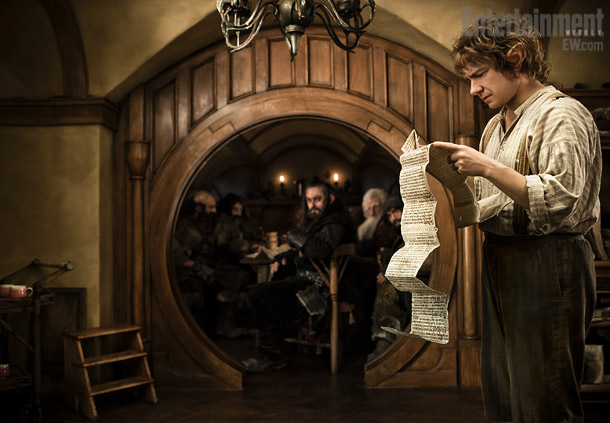 Source: EW