FIRST LOOK: Nicole Kidman as Grace Kelly — PICS
Nicole Kidman has really transformed herself…into another famous actress. The Aussie star has taken on the title of princess in her new role as the screen legend Grace Kelly for her upcoming film Grace of Monaco.
Imitation is the sincerest form of flattery, after all, and Kidman has Kelly's iconic look down to a T. Rifling through some old images, the visual comparison between the two is striking: from the coat, to the curled bob–heck even the sunglasses are on par. Demure and sophisticated ladies both, Kidman's portrayal of Kelly will focus on her involvement with Monaco's Prince Rainier III (whom Kelly married in 1956) and the attempts she made to make peace between her adopted country and France (particularly then-President Charles De Gaulle) over tax laws in the 1960s.
RELATED: Nicole Kidman Will Try to Be Like Grace Kelly
Don't believe us about the uncanny resemblance? Take a look and judge for yourself, below. Kidman is on the left, Kelly on the right.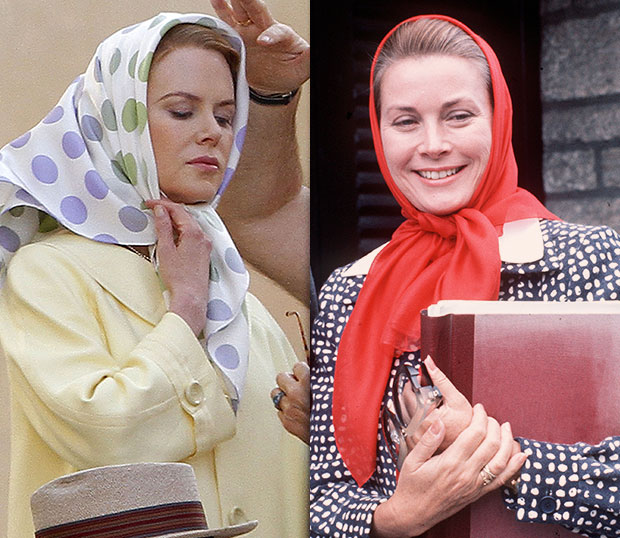 RELATED: Grace Kelly Biopic Planned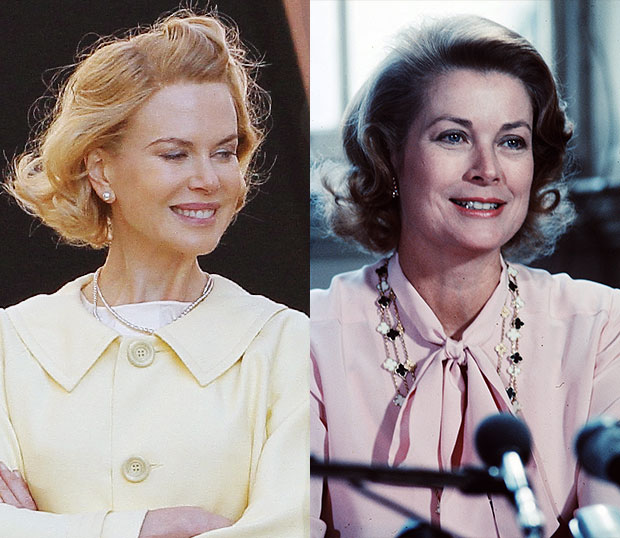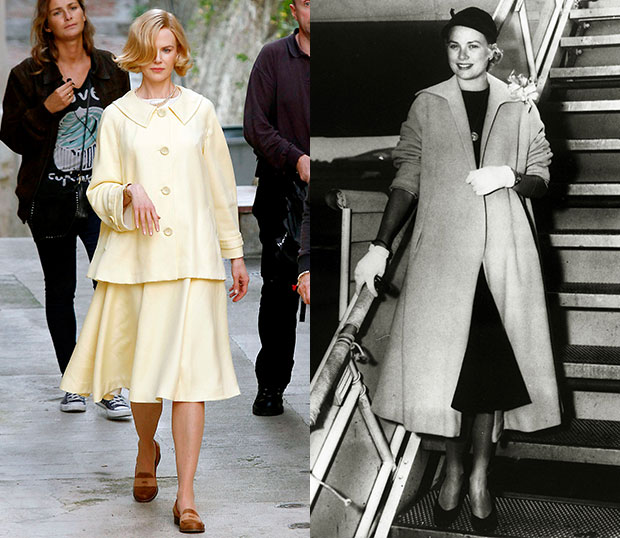 What do you think about the resemblance between Kidman and Kelly? Did they make the right casting choice? Sound off in the comments!
[Photo Credit: WENN.com (2); FlyNet (2); Getty Images; Bauer Griffin]
Follow Alicia on Twitter @alicialutes
---
From Our Partners:

 'Prometheus' Giveaway & Actors' Screen Tests Revealed! (Moviefone)

 Biggest Comedy Movie Mistakes Ever (Moviefone)