Angelina Jolie Is More Than Menacing in First 'Maleficent' Teaser Trailer
Move over, Sleeping Beauty — it's Maleficent's turn to play. In the first footage released for Disney's Maleficent, Angelina Jolie shows just how terribly chilling a villain can be.
The film is a live-action retelling of Sleeping Beauty, only this time it follows Maleficent (Jolie) and the events that turned her into the evil-eyed, horn-wearing villain with a hatred for Aurora (Elle Fanning) that she's known for today.
While the video is only a teaser trailer, it successfully gives us a taste of Aurora's innocence and Maleficent's haunting presence during the main exchange between the titular character and the sleepy princess: 
"I know who you are," says a soft-spoken Aurora (in a pretty iffy accent, thanks to Fanning). "You've been watching over me my whole life. I know you're there. Your shadow, it's been following me ever since I was small. Don't be afraid."

"I am not afraid," whispers Maleficent.

"Then come out," replies Aurora.

"Then you'll be afraid," says Maleficent in a perfectly terrifying way.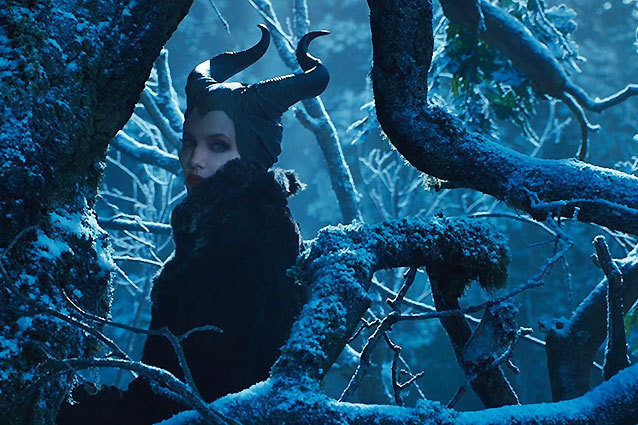 DisneyMovieTrailers/YouTube
Add on some creepy music, a thorny forest of doom, and an evil laugh that Jolie might be way too good at, and we've got quite the villainous movie on our hands.
Maleficent hits theaters on May 30, 2014.