First Photo of Daniel Day-Lewis As Abraham Lincoln
The first, highly unofficial image of Daniel Day-Lewis as Abraham Lincoln in Steven Spielberg's biopic Lincoln has bloggers marveling at the actor-cobbler's amazing resemblance to the Great Emancipator, as if Spielberg would have just thrown a stove-pipe hat on his star and yelled "action":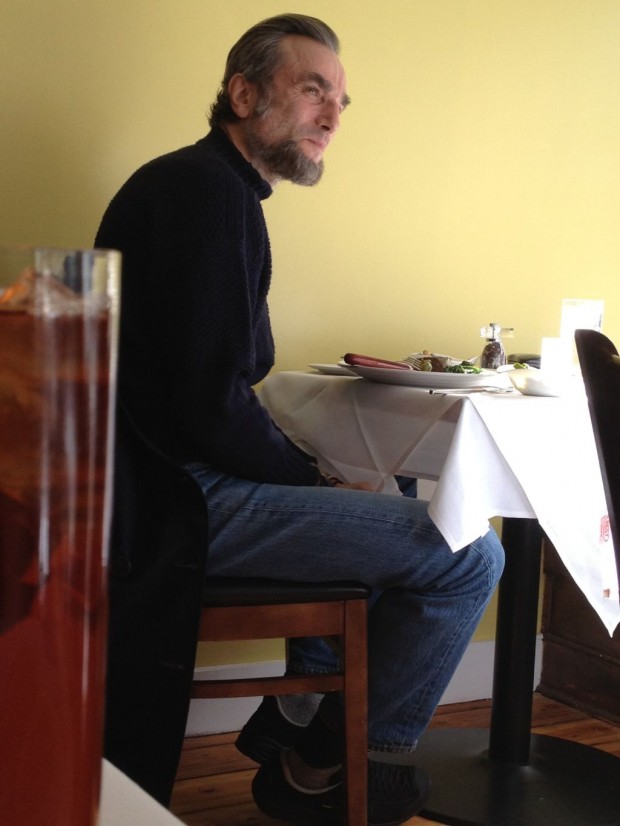 Day-Lewis was apparently dining at a restaurant in Virginia, where the film is shooting, when the above photo was snapped. A notorious method actor, Day-Lewis reportedly ordered his dessert first, just like the Lincoln himself would have.
It was posted to Twitter by @UVAMichael, who, for all we know, could be pulling an elaborate fraternity prank. If so, well played, good sir. Well played indeed.
Lincoln opens in December 2012. It has already garnered seven Oscar nominations — a record for a film that has yet to finish shooting. Spielberg has done it again!
Source: The FilmStage
Click for more images of Daniel Day-Lewis: