First Pics of Channing Tatum, Rosario Dawson and Every Other Hot Young Actor Ever in 'Ten Year'
The joy imparted by a vigilant ensemble cast can apex at levels of spiritual significance. Jamie Linden's directorial debut, Ten Year, is just a step below nirvana.
The comedy-drama about a ten year high school reunion, the most decadently Kafkaesque events in American culture, has released its first set of images highlighting its powerhouse of a performing team. Channing Tatum will lead the pack alongside the spine-shivering Rosario Dawson.
Also on board are the comedic Justin Long, the dramatic Anthony Mackie, the charismatic Chris Pine, the satiric Anna Faris, the socialistic Max Minghella, the marshallistic Brian Geraghty, the playlistic Ari Graynor… and the passably-clever-monkers-istic Jenna Dewan, Scott Porter, Oscar Isaac, and Kate Mara. The real kicker: this film will feature BOTH of Parks & Recreation's newlyweds, Aubrey Plaza and Chris Pratt.
If you're head's not spinning from the plethora of talent on hand in Ten Year, take a look at the first photos from the film below: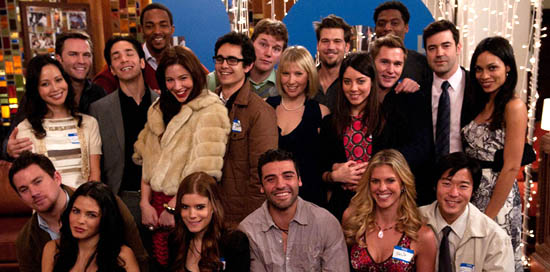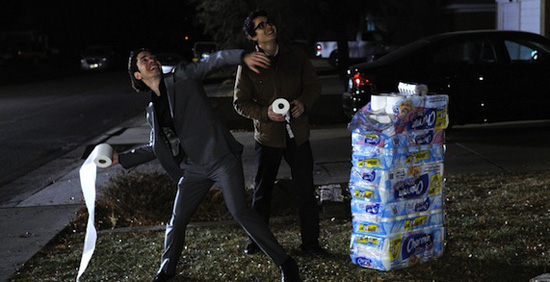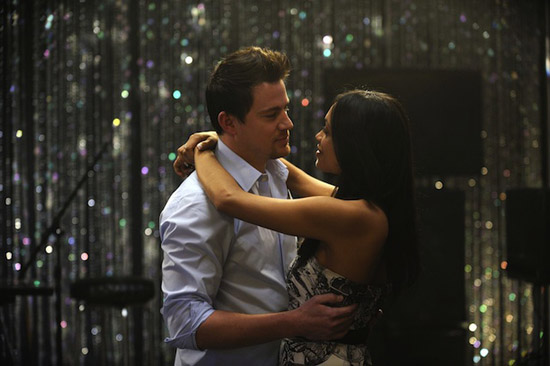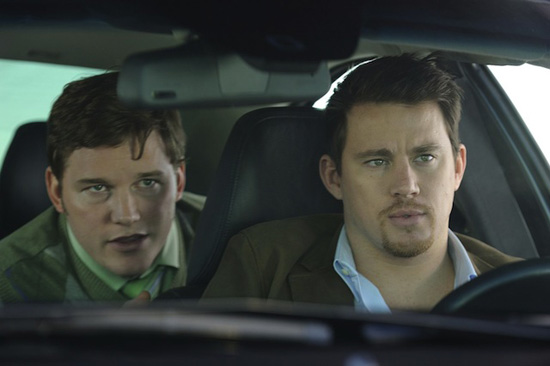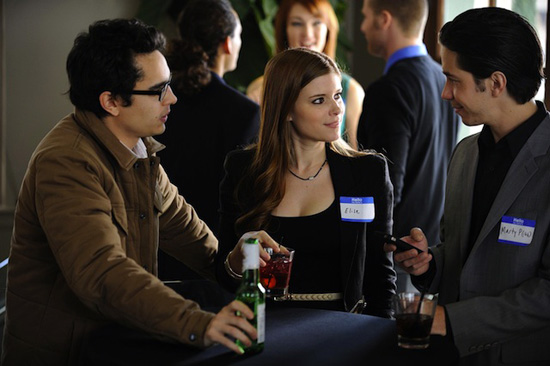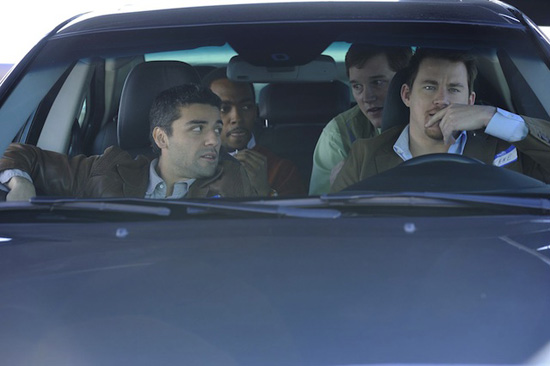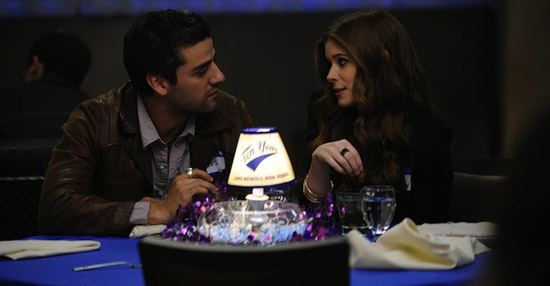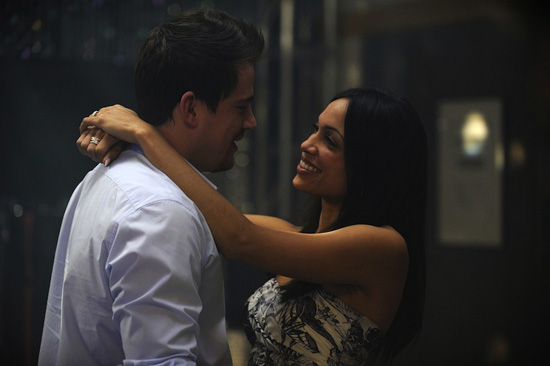 Source: Indiewire