First Post for 'The Raven' Is a Work of Art
Most of the posters you see hanging in your local multiplex are founded on once concept: remind you which big name actor you're paying $12 to go see.
Thankfully, that's not always the case—as evidenced by the first poster for James McTiegue's (V for Vendetta) new thriller The Raven. The movie stars John Cusack as Edgar Allen Poe who is summoned to help solve a series of murders that have been seemingly inspired by his stories. The poster riffs on the mixture of literary references and blood-shedding, splattering ink and blood every which way to create one dazzling piece of poster art.
The Raven hits theaters March 9, 2012 and you can take a look at Cusack as Poe in the first images from the film which also hit today.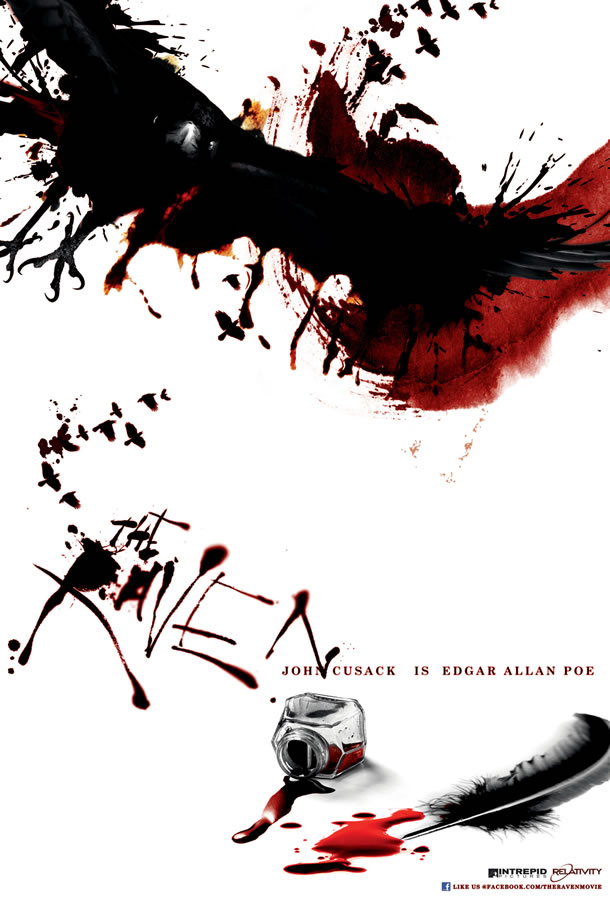 Source: HeyUGuys