First Trailer for Christophe Gans' 'Beauty and the Beast' Is Poetically Grim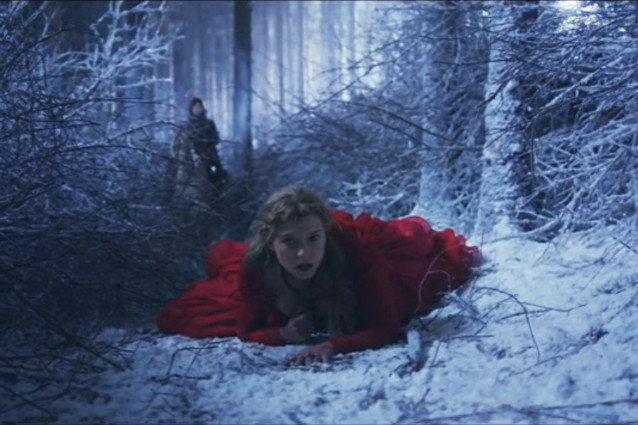 Fine Line Features
Enchanté. Bonbons. Toilette. Maison. Those are the only French words that I know, and unfortunately, none of them came in handy when watching the first trailer for writer and director Christophe Gans' version of Beauty and the Beast.
This time around, Gans (Brotherhood of the Wolf and Silent Hill) has opted to adapt the story of the well-known Belle and Beast from the original 1740 version by Madame de Villeneuve instead of the more popular condensed children's version, which was the inspiration for both Jean Cocteau and Walt Disney's films. According to Gans via IndieWire, it is a story "of a family going through a crisis, having lost all of its possessions when the father was ruined" and how the "mythical Beast provides [the] characters with an opportunity to get back on their feet."
The trailer, which is entirely in French, shows the titular Belle, played by Léa Seydoux (Blue Is the Warmest Color), and the Beast, played by Vincent Cassel (Black Swan), in an extremely gray and grim collection of scenes. Yes, there's definitely still the iconic red rose, a castle, and a heartwarming dance scene between Belle and the Beast, but there is also a dramatic overtone of fear, passion, and excitement. From the trailer, the film looks like it might surprise a few naysayers, but as of right now, it doesn't look like it's as "modern" as Seydoux promises it will be. If the plot and script are anything like the costumes, makeup, and scenery in the trailer, then things aren't looking exactly as modern as they could be.
Now excuse me while I watch the trailer again in the hopes of adding a few more words to my French vocabulary:
Beauty and the Beast opens in France on Feb. 12, 2014. There is no U.S. release date as of yet.