First Trailer for the Touching Documentary 'Being Elmo'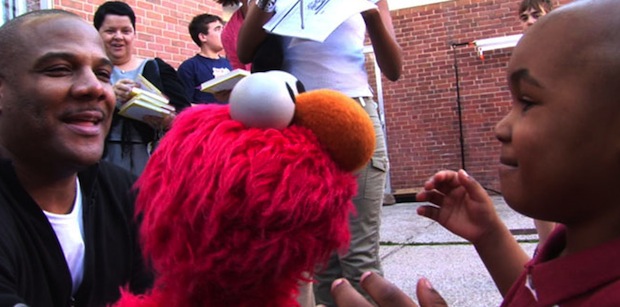 Do you cry at the movies? Maybe it's because I'm a film-aholic but when a cinematic drama manages to squeeze a few drops of authenticity out of its subject (no easy feet), I'm one to get a little choked up. The end of The Iron Giant gets me every time.
For those of you find it difficult to strike up a good cry at the movies, I have something that's guaranteed to have you blowing through a pack of Kleenexes before the credits roll: Being Elmo: A Puppeteer's Journey. The documentary, which premiered at the Sundance Film Festival, tells the story of Kevin Clash, who, as a kid, dreamed of becoming a professional puppeteer and subsequently went on to change the industry forever. After being recruited as a teen, Kevin honed his skills and later befriended Jim Henson, who became his employer, mentor and friend.
One of Kevin's many achievements was the creation of Elmo—or rather, the Elmo we know today (the character was originally voiced by another puppeteer). As the doc recounts, the character grew into a worldwide phenomena, becoming a symbol of love and friendship for kids around the world. Oh boy, I'm already tearing up a bit.
Check out the first trailer for the film below and head to the film's official site to find out more about this must-see documentary.
Source: Indiewire
You can contact Matt Patches directly on Twitter @misterpatches and remember to follow@Hollywood_com!