5 Threequels That Should Never Have Been Made
Remember the threequel of the old days? Where evil leprechauns, killer spiders, and bloodthirsty sharks were the main attraction? For B-movie fans, watching a threequel was about as guilty a pleasure as eating an entire tub of Ben & Jerry's. Lately, however, as Hollywood has become more and more dependent on guaranteed hits, you'd be hard pressed not to see the number 3 at least somewhere on the marquee at your local cineplex. Here's out list of five threequels that should NEVER have been made.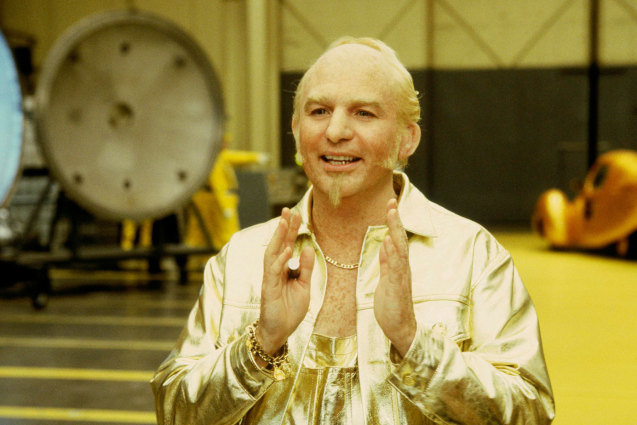 New Line Cinema
5. Terminator III Rise of the Machines
Schwarzenegger was running for Governor of California at the time of its release, and was clearly more preoccupied with dumbing his audience down with BIG, eye-popping explosions, rather than telling a good story.
Released six months after the second installment of The Matrix Trilogy, Matrix Revolutions felt rushed and at times forced, adding a disappointing button to what could have been one of the best sci-fi franchises of all time.
3. Rambo III
Loaded with gruesome killings, fiery explosions, and more blood than a slaughterhouse, Rambo III definitely had its share of brazen acts of violence, but not much else.
2. Austin Powers in Goldmember
Mike Myers basically rehashed the same old jokes from the first two movies, then cast Michael Caine as his father – which is probably the exact way he pitched Goldmember to studio execs.
How do you improve upon two of the finest films ever made? Well, YOU DON'T, which is why The Godfather: Part III never had a chance.
More:
Why Ben Affleck Is Better Behind the Camera
5 Career Suicide Movie Roles
Ben Stiller Is Walking on Sunshine in a New 'The Secret of Walter Mitty' Poster
---
From Our Partners:


40 Most Revealing See-Through Red Carpet Looks (Vh1)


15 Stars Share Secrets of their Sex Lives (Celebuzz)