5 Oscar Nominees That Sold Out, Maaaaaaaaaaan
By now you've heard the news that Morgan Spurlock, the Academy Award-nominated director of Super Size Me and other provocative documentaries, made a deal with the devil to direct the new One Direction documentary. Turns out, however, that Spurlock isn't the only Oscar nominee to sell out. Here are a few others.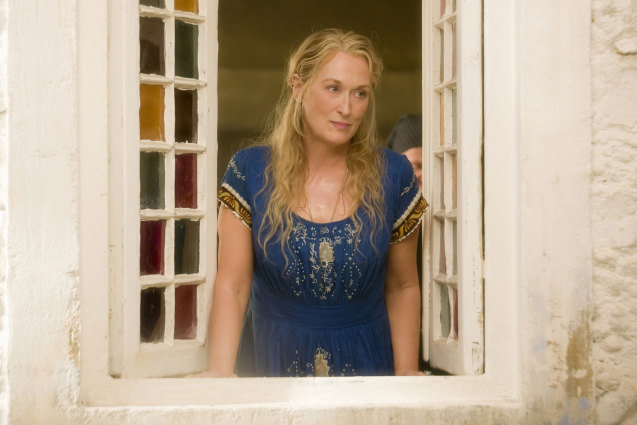 Universal Pictures
5.  Woody Allen
Allen had just been nominated for a writing Oscar for Deconstructing Harry when he broke precedent and lent his voice to the 1998 animated comedy Antz. Perhaps some dollar signs are too big for even Woody to pass up.
4.  Meryl Streep
The 17-time Academy Award nominee clearly went for the big payday by appearing in the 2008 ABBA jukebox musical Mamma Mia!
3.  Robert De Niro
It seems like the studios have no idea what to do with De Niro anymore. I mean how else does one explain the fact that a seven-time Oscar nominee has now been reduced to dopey comedies like Meet the Fockers? Maybe De Niro is just looking for a big paycheck in his old age, but if last year's Silver Linings Playbook is any indication, he can still act with the best of them.
2.  Tom Hanks
Hanks is not known for making flashy Hollywood fare, but in 2006 the two-time Oscar winner did exactly that by starring in the big budget adaptation of Dan Brown's shockingly popular novel The Da Vinci Code, with an atrocious haircut to complete the humiliation.
1.  Nicolas Cage
It's hard to believe that once upon a time Nicolas Cage was starring in such modern classics as Raising Arizona, Moonstruck, and Leaving Las Vegas, which netted him his first and only Oscar. Then came a leading role in 1996's Con Air, and well, aside from Adaptation, Cage hasn't really made a good movie since.
More:
Movie Theater Ad Revenue Soars Overseas
Don't Watch These Trailers! Unless You Love Spoilers
Movie Shushing: Where Do You Stand?

---
From Our Partners:


40 Most Revealing See-Through Red Carpet Looks (Vh1)


15 Stars Share Secrets of their Sex Lives (Celebuzz)