Five Reasons Why This Was a 'Kick-Ass' Week: News From the 'Super'-hero Sequel
Rumors of a kick-ass Kick-Ass sequel have been floating around since the original's 2010 debut, but until Universal's confirmation last May, nothing seemed substantial. In fact, weeks before the announcement villain Christopher Mintz-Plasse (Red Mist) told Hollywood.com that even he wasn't sure if it was happening. "You know, we don't know," he said. "Chloë [Grace Moretz] just booked Carrie… it's just really hard right now with everyone's schedule. So it's up in the air."
Even after Universal's announcement, some (like Hollywood.com's own Matt Patches) had doubts about the sequel, due to the middling success of the first film, and the subsequent breakout success of its stars. Then things remained quiet on the Kick-Ass 2 front all summer, until this week — when news blew up like that guy in the giant microwave. Moretz, Mintz-Plasse, and titular star Aaron Johnson are all returning (with rumors of Nicolas Cage making a cameo), and several other notable stars have joined the mix. Below, find the fix biggest reasons why this was a kick-ass week:
1. Donald Faison, Robert Emms, and Morris Chestnut are our new heroes.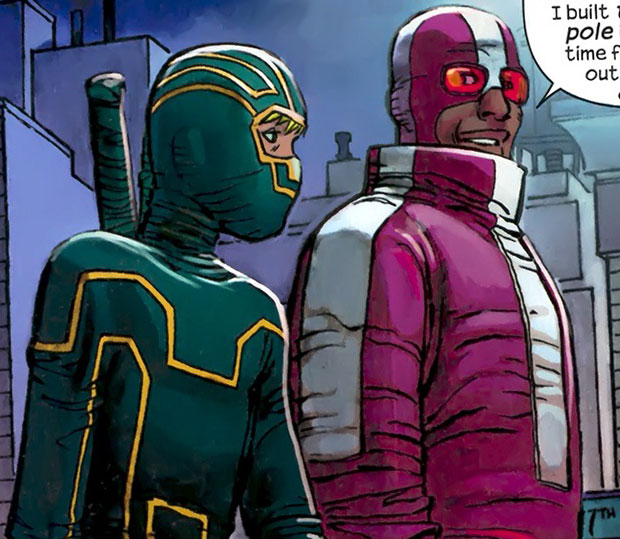 Last Wednesday, it was announced that Donald Faison — best known as Turk from Scrubs, (or Murray from Clueless if you're a '90s fan) — had joined the cast as Dr. Gravity, that dude in the puffy purple coat. In the comics, Gravity is a copy-writer who teams up with Kick-Ass and Hit Girl to take on Red Mist (who apparently changes his name to Motherf***er). Gravity comes equipped with a "Gravity Pole" (a baseball bat covered in toil foil) that he says helps him float off the ground. Of course this isn't true, so it looks like Hit Girl may have to pass on some of her extensive martial arts training. Faison is a bone fide hilarious goofball, so adding him to the mix should bring some great comedy.
Then we have Robert Emms (War Horse) and Morris Chestnut (American Horror Story), who have signed on as Insect Man and Hit Girl's guardian, respectively. Insect Man is a policeman-by-day who joins Dr. Gravity in the newly-formed "Justice Forever" group, designed to destroy Red Mist/Motherf***er. Less is known about Chestnut's character, but if the story stays true to the comics then he'll be taking on the role of Sergeant Marcus Williams, who was played by Omari Hardwick in the first movie.
2. John Leguizamo is Red Mist's new bodyguard.
Since Kick-Ass and Hit Girl basically slaughtered Red Mist's entire family, as well has his mobster father's vast criminal empire, he'll be in dire need of some assistance. Thankfully, as announced late last month, he'll have some help in the form of a new bodyguard, Javier. All Super Mario Brothers aside, John Leguizamo can do no wrong, so we're particularly excited about this bit of casting. But there's more — Universal has announced that Red Mist will assemble a new team of villains as he transforms into Motherf***er, so we'll be on the lookout for even more casting news in the near future.
3. We have a release date!
On Wednesday, Universal announced that June 28, 2013, will be the big day. Mark your calendars!
4. Christopher Mintz-Plasse teased a script-pic.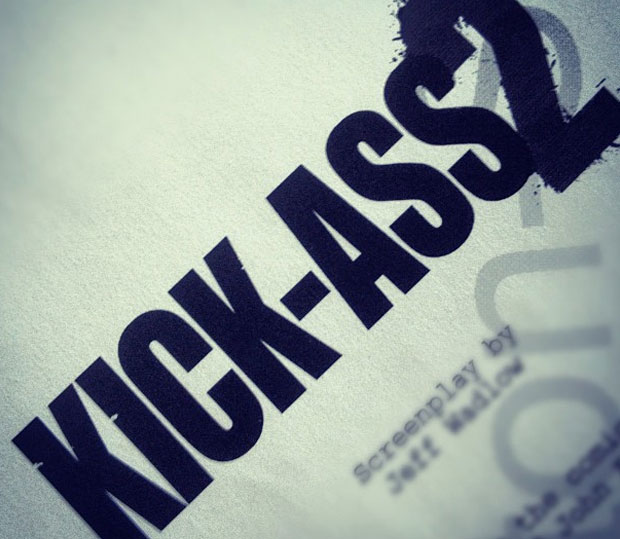 On Tuesday, the Tweet-happy actor shared a photo from his Instagram account of scribe Jeff Wadlow's latest draft. It doesn't give away anything, but it looks pretty damn cool.
5. Wow, look at Chloë Moretz!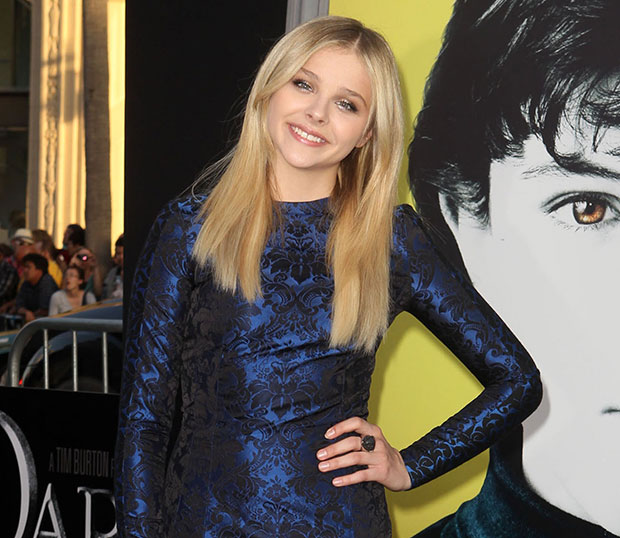 Okay, so this isn't exactly news, but the first film's murderous tiny tot has morphed into a beautiful young woman before our very eyes. She's currently up in Toronto shooting Carrie (playing the titular role), and it will be interesting to see how Kick-Ass 2 tackles the challenge of Hit Girl not being much of a girl anymore. She killed 41 people in Kick-Ass, and the spectacle of an adorable child brutally taking down mobsters was one of the film's major selling points. Is the world ready for Hit Woman? Stay tuned!
Follow Shaunna on Twitter @HWShaunna
[PHOTO CREDIT: Marvel/Instagram/Wenn.com]
MORE:
'Kick-Ass': Comic-Con's Non-Superhero Movie Superhero Movie
'Kick-Ass 2' Is Happening: 3 Hurdles the Movie Will Face
Chloe Moretz Offered Role In 'Carrie': Is She The Right Choice?