'Footloose' Director Craig Brewer Creating 'Tarzan' Trilogy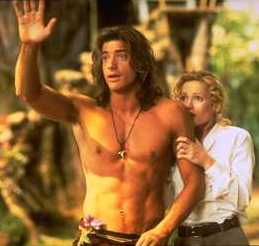 Craig Brewer — the guy responsible for the Footloose remake and, as a result, probably accomplishing the impossible task of ruining Kevin Bacon forever — just landed a deal to write and direct a new installment of Tarzan, because obviously that's exactly what the entertainment landscape needs right now: a remake of Tarzan.
Anyway, Deadline also reports that, in what almost sounds like a joke, Brewer's story will take three films to tell. Yes. Three. And beyond that, this isn't even the only Tarzan movie being written. Supposedly, screenwriter Adam Cozad is also working on a script, because apparently the natural progression of Hollywood films — as we've learned over the past few years — is vampires to zombies to men who are raised in the jungle and look like Brendan Fraser. Oh, what a world we live in.
Source: Deadline