'Footloose' Screams "Let's Hear It for the Blu-ray!"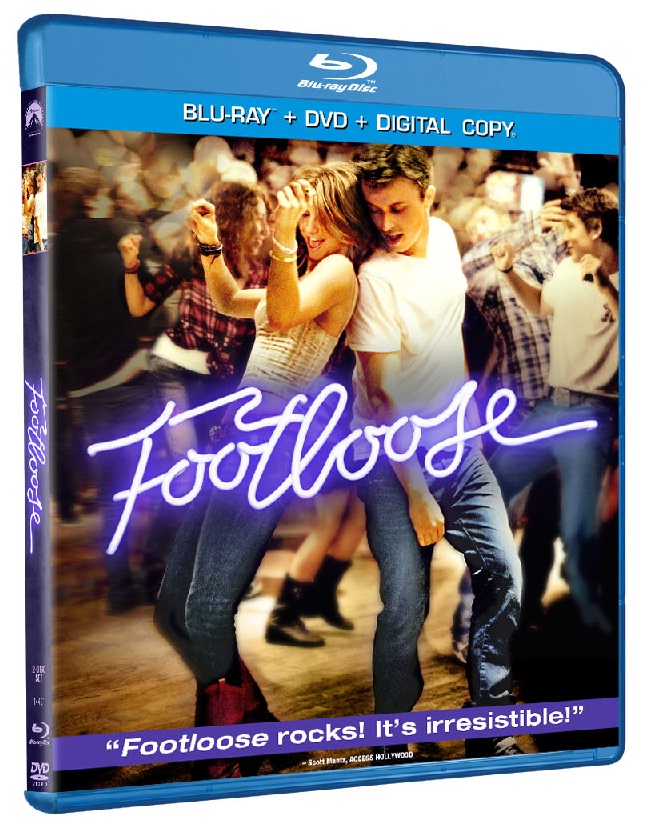 There are some rules to handling the new Footloose remake Blu-ray/DVD release. First: you've got to turn it around. Second: you put your feet on the ground. Third: you take ahold of…well, then it sort of gets a little nebulous. But the important thing to remember is the loose-cutting. You need—and this is legally mandatory—to cut loose. Additionally, have you a set of footwear alloted specifically for the Christian Sabbath, you'd be remiss not to kick them off. For the general public, this about covers the contractual regulations attached to the Blu-ray ownership. However, a few additional stipulations can be found below for unique cases:
If your legal given name is Louise: pull [one] off of [one's] knees
If your legal given name is Jack: get back (prior to cracking)
If your legal given name is Marie: shake it, shake it for [the party in question]
If your legal given name is Milo: goOtherwise, enjoy the new Blu-ray/DVD release on Mar. 6!
BLU-RAY/DVD COMBO BACK SPECIAL FEATURES
Commentary by director Craig Brewer
Jump Back: Re-Imagining Footloose
Everybody Cut: The Stars of Footloose
Dancing with the Footloose Stars
Deleted Scenes with optional commentary by director Craig Brewer
"Footloose" Music Video by Blake Shelton
"Fake ID" Music Video by Big & Rich
"Holding Out For A Hero" Music Video by Ella Mae Bowen
Footloose Rap
DVD SPECIAL FEATURES
Commentary by director Craig Brewer
Deleted Scenes with optional commentary by director Craig Brewer
"Fake ID" Music Video by Big & Rich