For Your Consideration: This Hilarious Anne Hathaway 'Les Mis' Parody Video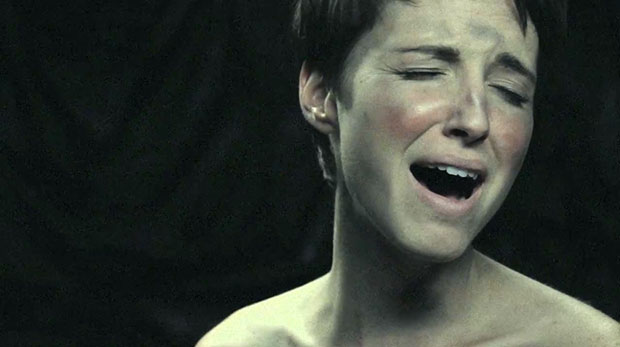 For a movie about a group of some very sad people, Les Misérables has been awfully easy to make fun of. This week alone the Internet has graced us with the hilarious Les Mean Girls and now a brilliant YouTube parody of Anne Hathaway's bound-to-win-her-an-Oscar performance of "I Dreamed a Dream." 
The video, which went up on Monday and has already seen over 100,000 hits, starring a Hathaway (with a little bit of Rachel Maddow thrown in there, too) dead ringer named Emma Fitzpatrick is the most intentionally hilarious (not unintentionally hilarious like this) For Your Consideration bid in the Best Supporting Actress race.
RELATED: 'Les Mis' Is Making Adorable Parents Cry — VIDEO
Now, Hathaway defenders, don't get upset just yet. While the clip does poke fun of Hathaway's annoying pronunciation of Les Misérables, the annoying idea that she probably does already have that acceptance speech written, and her annoying need to remind voters how her named is spelled (with an 'e', dammit!) the whole thing is really just a well-made homage. (Fitzpatrick has an outstanding voice herself and honestly would make a damn good Fantine.) Besides, at this point, nothing would take away Hathaway's momentum to the Oscar podium, if anything this will probably just help. And as you'll recall, she did it all in one take, bitches.
RELATED: 'Les Mis': Anne Hathaway Reveals She Was the Cosette to Her Mother's Fantine
Check out the clip below, with its inspired lyrics ("I played a prostitute who died/Her life was really sad and awful") and even more inspired jabs at Hathaway and Tom Hooper's up close and personal adaptation of the musical ("I lost half my body weight/But they never did a wide shot"). Is it wrong to like this version a little bit more than the original? Watch and decide for yourself. 
[Photo credit: YouTube]
---
You Might Also Like:

 'Hunger Games: Catching Fire': Spoilery Pics From Google Maps