For Your Consideration: 'True Grit' on Netflix Watch Instantly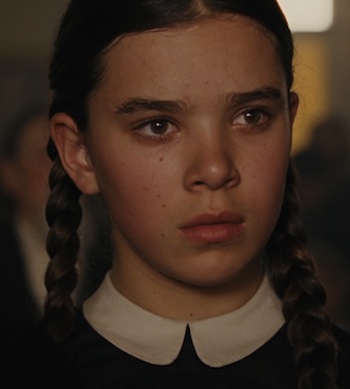 We are hovering at the threshold of the most interesting of cinematic calendar benchmarks: awards season.
Now is the time that all of 2011's prestige films vie relentlessly for top honors and the chance to clutch victoriously a golden statue. A few years ago, the Best Film category widened its membership to ten nominees per year. It has therefore become arduous,(and expensive) to make it to the theater in order to see all ten nominees. Luckily, Netflix is here to help you catch up on some you may have missed from 2010. We hope you'll consider spending some quality time with True Grit.
Who Made It:True Grit is actually a remake of a classic 1969 western starring John Wayne. The remake is written and directed by the celebrated Coen Brothers. Since 1984, Joel Coen and Ethan Coen have been responsible for some of our most artful, unique, and memorable films. There catalog reads like a parade of unbelievable greatness: Fargo, Raising Arizona, The Big Lebowski, and O Brother, Where Art Thou, just to name a few.
Who's In It: Stepping into the iconic role of Rooster Cogburn, the role for which John Wayne won his first and only Oscar, is Jeff Bridges. Accompanying him is a Texas Ranger, played by Matt Damon, and a tough young girl, played by newcomer Hailee Steinfeld. The cast also includes Josh Brolin, with whom the Coens previously worked with on No Country for Old Men.
What's It About:A young woman's father is killed by a hired hand and she must travel to recover his body. While away, she hires a lawman as fond of drink as he is of killing to help her track down the man responsible for her father's death.
True Grit is one of the few occasions wherein the remake actually holds up to the original film. With the period film, The Coens—after creating a strange neo-western in No Country for Old Men—return to a more classic example of the genre.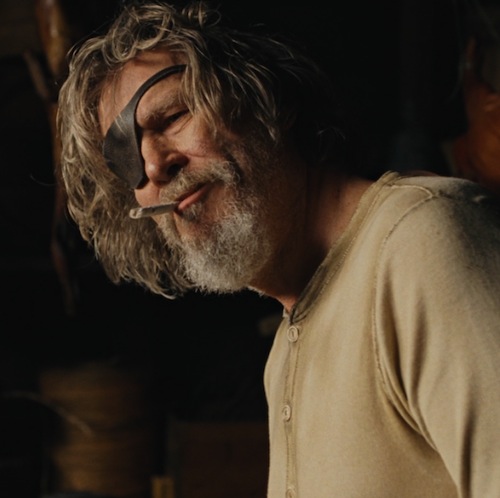 Their western does not romanticize the old west, but rather creates a landscape that is as bleak and treacherous as it is beautiful; packed with enough despicable, unflinchingly violent characters to make every step into the wilderness your potential last. The Coens use of language makes their western unique. The characters at once speak plainly and eloquently, with an almost musical cadence to their colloquialisms.
Jeff Bridges is absolutely outstanding as Rooster Cogburn. He isn't content creating an imitation of John Wayne and makes the character distinctly his own. He is equally grizzled and colorful, but there is something far more mystic about Bridges' portrayal of Cogburn. His rocky past seems painted in the haggard lines of his face and audible in his smoky, croaking voice. While his morals at first seem rather cloudy, there is no denying his endless pursuit of the good and the right. And of course all of these virtues are well protected by his frighteningly adept turn of the six-shooter. Bridges was rewarded for his efforts with a nomination for Best Actor.
Relative acting rookie Hailee Steinfeld was similarly honored with a nod for Best Supporting Actress for her work as Mattie Ross; an accolade of which she earned ever iota. I risk ire from its fans, but I honestly feel Steinfeld is a marked improvement over Kim Darby who played the role in the original film. Steinfeld is so poised, so confident and wise beyond her character's years, that she presents a legitimate equal for any adult ally or foe. Darby had a tendency to posture and, by way of her falsity, irritate and grate upon the nerves. Steinfeld proves far more natural as both a feisty wordsmith and an emotionally complex young woman.
Previously, on For Your Consideration…