For Your Consideration: Young Adult Novels For A Post-Potter World
This is a huge week for fans of young adult fantasy series. One of the most ambitious film franchises of all time is coming to a close. And while we're sad to soon be entering a world where there isn't a new Harry Potter film on the horizon (though just yesterday I argued the entire series needs to be remade), there's still plenty of YA stories out there that will help fill that gaping hole you now find growing in your chest. Some are already heading to the big screen and some aren't even out yet, but if you've got a YA itch that you've just got to scratch, at least one of these is bound to be your fix.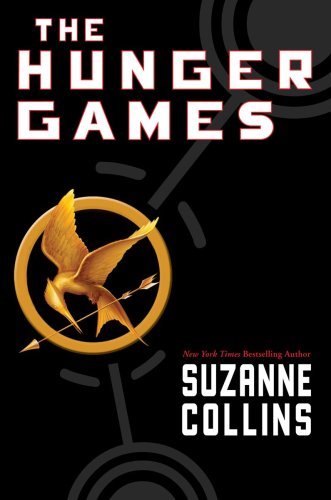 "The Hunger Games" by Suzanne Collins
Alright, let's just get the big one out of the way first. You've probably grown tired of hearing about The Hunger Games at this point purely because Lionsgate dropped more casting bombs over the last few months than the Luftwaffe dropped on London during the Blitz. For many it's already worn out its PR welcome, and if that's the case, you're probably still wondering what exactly is the big deal about YA's current biggest craze.
Here's the skinny: The Hunger Games is not a fantasy series. It's a vaguely sci-fi story set in a post-apocalyptic future where a newly reformed nation is forced to participate in an annual, televised competition to the death. Basically, it's Battle Royale meets The Long Walk. Conceptually, it's unoriginal, but it's not exactly bad. Collins' writing is of the standard, breezy variety most will have come to expect from novels written for teenagers, but the material does show promise for the big screen. The first book in the trilogy isn't good enough to recommend outright, but it won't make you want to throw the book on a smoldering pire.
Chance it Will Scratch Your Potter Itch: Low, but it may (very) temporarily distract you from it.Who Owns the Film Rights: Lionsgate.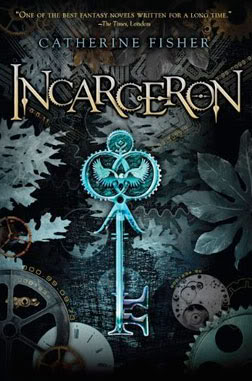 "Incarceron" by Catherine Fisher
I haven't read Incarceron, but back when Potter mania was proving fantasy novels can be big, big box office business, every studio could be found trying to find the next big thing. One of those properties snapped up quickly was Incarceron, which sounds like a truly unique blend of science fiction and fantasy that has more originality on a single page than something derivative like The Hunger Games has in its entire series.
The story is about a society that exists inside a virtual prison controlled by an AI named Incarceron. One day two characters, each coming from two very different backgrounds, find a key that they believe will allow them to escape this realm, which has been designed to mirror the 18th century, though it's overseen by robots and Incarceron's omnipresent eye. The trouble is they have to find what door the key actually unlocks.
Chance it Will Scratch Your Potter Itch: Pretty decent. Its world isn't quite as accessible the wizarding world, but it indulges in its own fully realized and bizarre world with similar devotion.Who Owns the Film Rights: 20th Century Fox.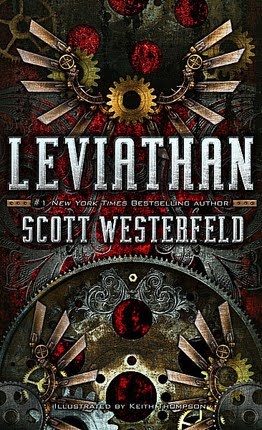 "Leviathan" by Scott Westerfeld
If you're a fan of alternate history settings and steampunk stylings, Leviathan was created just for you. It takes place in a bizzaro reality where World War I is being fought between the Clankers, the tech-based faction who fight with mechanized war machines, and the Darwinists, allies that do battle with highly specialized animals that have been bred and evolved for war. Sounds pretty damned rad, no?
Westerfeld's writing is probably a bit more youth-oriented than most adults will want from that premise, but that doesn't stop him from delivering a complex, wildly imaginative narrative full of high concepts with a vague relationship to our own World War I. Adults will enjoy it, but if you happen to have a kid between 9 and 13, please give them a copy of this instead of The Hunger Games.
Chance it Will Scratch Your Potter Itch: Mild. It's got nothing to do with magic, but, as with Incarceron, it's absolutely a unique setting and story.Who Owns the Film Rights: No one as far as I can tell, which is stupid. Leviathan would make for a helluva animated film. Just check out the book's trailer to get a taste of what you're missing out on: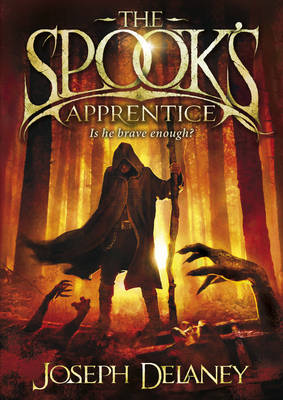 "The Spook's Apprentice" by Joseph Delaney
Note: This series has a silly amount of titles. The series itself is called The Wardstone Chronicles, in America its first entry in it is called The Last Apprentice: Revenge of the Witch, and the movie is actually called The Seventh Son (a change that was no doubt made to distance any assumed association with The Sorcerer's Apprentice, which floundered at the box office).
As with Incarceron, I haven't actually read any of The Wardstone Chronicles, but it's now at the top of my always growing "To Read" pile. It's about a young teenage boy in the 1700s who, because he is the seventh son of a seventh son, is able to see all manner of otherwise ethereal beasties like ghosts and boggarts. He then takes an apprenticeship under the local spook and learns how to kill all the supernatural baddies that threaten his town and are under the control of an evil queen.
A film adaptation is currently in the casting stages, with Jeff Bridges set to play The Spook, while Ben Barnes is locked down as his apprentice (I guess they're aging the character quite a bit). Julianne Moore is attached to play the queen. And if that cast isn't enticing enough on its own, the film is being produced by Warner Bros. and Legendary Pictures, the Thomas Tull-led team that has given the world Nolan's Batman trilogy.
Chance it Will Scratch Your Potter Itch: High. The series, which currently has 8 books under its belt, has both a critical and fan following thanks to Delaney's dark(er) fantasy sensiblities.Who Owns the Film Rights: Warner Bros./Legendary Pictures.