Fourth-of-July Should Provide Box Office Fireworks at Nation's Theaters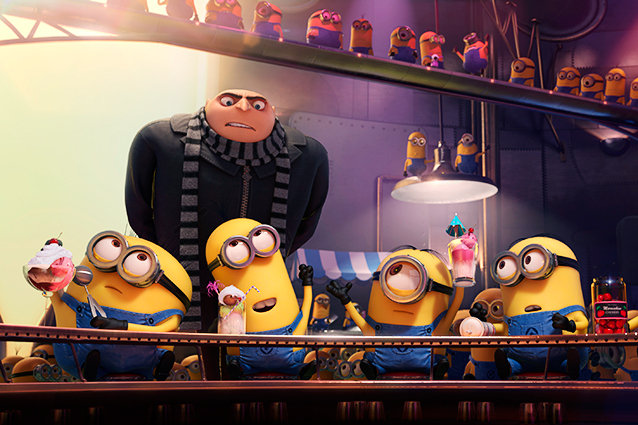 Fourth-of-July always fuels an interesting summer holiday weekend, particularly since it is a floating holiday that can land on any day of the week. Thankfully this year the 4th does not land during the weekend when moviegoing hits its peak and would thus take a a bigger bite out of the box office. This since as expected, people generally like to watch fireworks and go to parties on that day and are therefore not in the movie theater.
Of course that leaves room on Wednesday for a potentially huge day at the nation's multi-plexes with the one-two punch debut of Universal's animated and Minion-filled PG-rated sequel Despicable Me 2 and Disney's PG-13 The Lone Ranger starring Johnny Depp as Tonto and Armie Hammer as the titular character. Both films have brand recognition with appeal to family audiences and as such should propel the industry to a massive midweek number.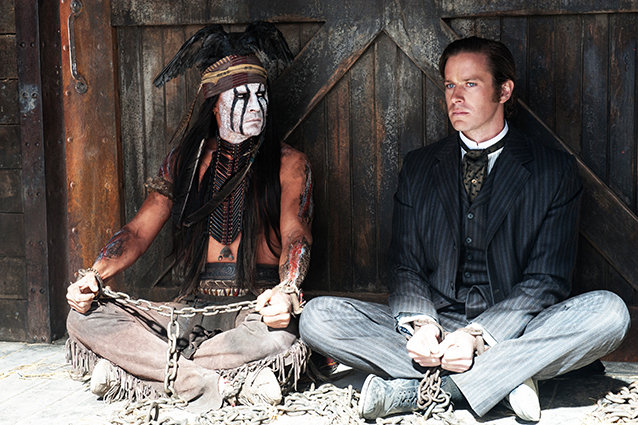 Added to the mix and opening on Wednesday as well is Lionsgate's comedy performance film Kevin Hart: Let Me Explain which has come on strong in tracking and should do very well on a per-theater basis in its 876 theaters with the potential for $10 million in its first five days of release.
The odds favor a family oriented film leading the weekend with both Disney's two-week champion Monsters University and newcomer Despicable Me 2 certain to perform well over the holiday frame. It looks to us like the Minions have the clear edge with an expected gross of between $100 million and $110 million for the 5-day Wednesday through Sunday period. However, Monsters University has been a seemingly unstoppable force as it closes in on the $200 million mark to date, dominating the chart for two straight weekends and playing well mid week to boot.
The other notable newcomer is the big budget action-packed western The Lone Ranger which boasts the star power of Johnny Depp, the leading man presence of Armie Hammer and a built-in brand name. A five day gross in the $60 million range and a three day (F-S-S) gross of around $40 million are expected for this big budget epic.
Fox's hit R-rated comedy The Heat, Paramount's Brad Pitt action zombie yarn World War Z and Sony's White House Down starring Channing Tatum & Jamie Foxx will all contribute in a big way to the success of the weekend with each continuing to draw audiences from a variety of demographics. This very strong slate of current hit films has propelled the marketplace to a 11.82% revenue lead over the summer of 2012 at this point. This is good reason to celebrate…and of course honor our nation during the Fourth-of-July festivities.