Fox Acquires 'Abraham Lincoln: Vampire Hunter'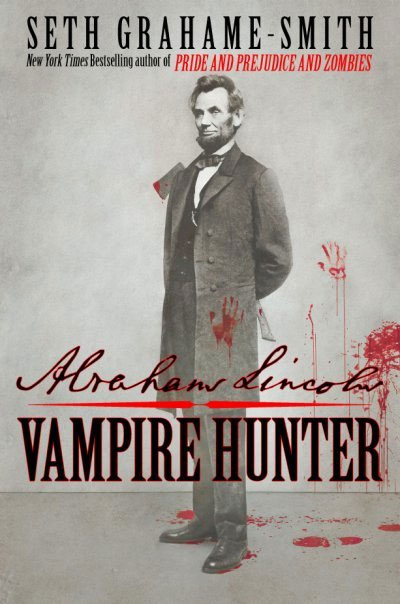 After a lengthy bidding war between the major studios, 20th Century Fox has emerged victorious in the battle for Abraham Lincoln: Vampire Hunter. The studio moves immediately into pre-production on the fictional period actioner, which was penned by Seth Grahame-Smith (based on his own acclaimed novel).
Timur Bekmambetov returns to the directing chair for the first time since 2008's Wanted on Vampire Hunter. He'll also produce the picture along with his 9 collaborator Tim Burton. The narrative kicks off after President Lincoln's mother is killed by a supernatural creature, which fuels his passion to crush vampires and their slave-owning helpers.
Since Steven Spielberg's Lincoln seems doomed to an existence in development purgatory, my hope is that the heavy-hitting combo of Burton and Bekmambetov can persuade Liam Neeson (long attached to play the 16th President of the USA in the fore mentioned biopic) to take on the role after all. It would be a shame for the Oscar nominated thespian to have wasted years of research and preparation on a part that he'd never get to play, so I would think he'd at least entertain the idea of slaying the undead in this $70 million budgeted production.
Or perhaps a healthy paycheck can convince him to work on the film. Fox was reportedly very enthusiastic about getting the rights to the film, as Variety claims they went all out to win the project. Aside from giving a detailed pitch for the film's production, marketing and release, executives Tom Rothman, Jim Gianopulos and Emma Watts greeted the filmmakers on their lot with a Comic-Con worthy banner, parking signs stating: "Parking for Vampire Hunters Only, Park at your own risk" and bloody footprints lining the walkway and steps leading from their cars to the meeting. If the company was willing to go to these lengths to nab the film itself, maybe they'll be willing to go the extra mile to attract a bankable, beloved and believable star like Neeson. Normally I'm not crazy about Fox's business tactics, but this kind of support shows that it is committed to delivering the best possible genre film it can.
Just another reason to be excited for the next two years of Hollywood films…
Source: Variety