Fox Adapting 'Alexander and the Terrible, Horrible, No Good, Very Bad Day'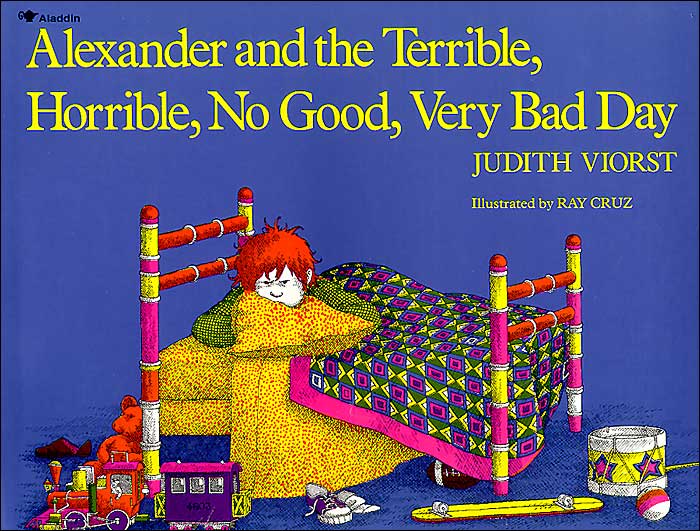 Variety reports that director-producer Shawn Levy is set to develop and produce an adaptation of Judith Viorst's beloved children's book "Alexander and the Terrible, Horrible, No Good, Very Bad Day" with his Fox-based 21 Laps production company.  The Jim Henson Company currently holds the rights to the story but is assigning them to Fox.
The book, which I'm going to abbreviate AATHNGVBD – well, that's no better, we'll just call it "the book" – tells the story of young Alexander, whose day gets off to a bad start with some gum stuck in his hair, and just stays generally bad until he goes to sleep again.  So it's really a sort of Kafka-esque tragedy, a parable for life's absurdity and senselessness.  No, just kidding, in the end Alexander's mother tells him everyone has bad days, and we all learn an important lesson about sucking it up and dealing with it.
Viorst's book was adapted for HBO in 1990 as a single half-hour animated show, but has never been the subject of a feature film.  No word yet on whether Levy and co. are planning a computer-animated or live action feature, but Rob Lieber is attached to write the screenplay.
Variety notes that Levy won't necessarily direct the film adaptation, but that Henson Co. brought the project to him based on his experience helming similar family-oriented features like Night at the Museum and Cheaper by the Dozen.
Source: Variety